Enjoy peace of mind with everything done-for-you
PLAY! Retreat takes care of everything, so you can forget the stress of planning and simply enjoy your time to recharge your batteries.
Tailored to your needs.
Our retreat is specially curated to meet the needs of busy adults to ensure that every activity – from yoga to healthy local chef prepared meals to excursions is enjoyable and stress-free.
Rediscover your joy for life.
At PLAY! Retreat, we believe in the power of play, and our goal is to help you rediscover your joy for life through socializing, activities, and Taraleigh's coaching sprinkled throughout.
February 4-9 2024 Hautulco, Mexico
$2250 per/person shared accommodations (option to upgrade to a private room)
Includes transfer to and from the airport (at a scheduled time), all meals, excursions, and workshops.
2 spots available. Reserve your space HERE.
Escape the Stress and Rediscover Joy at the PLAY! Retreat in Huatulco, Mexico.
Hi!!!! ! I want to tell you about something truly special – a retreat experience that's not just about you, but about nurturing your whole tribe. 🌟💕
Ever wish you could hit pause and give yourself the love and attention you deserve, knowing that it ripples positively through your family? I've been there. I've seen how taking time for yourself can actually benefit those you care for.
The PLAY! Retreat in gorgeous Huatulco, Mexico is happening on Feb 4th and there's 2 spots available. 🌴☀️
Imagine this: every detail taken care of, from the vibrant local food prepared by a local personal Chef, to the breathtaking oceanfront room where you can truly unwind. This isn't just a vacation; it's a rejuvenation of the heart and soul. 🍽️🏖️
Let's talk about YOU time – blissful moments by the infinity pool, toes in the sand, a refreshing drink in hand. It's the paradise where everyday worries are replaced by pure relaxation. 🍹🏖️
But it's more than that. It's about embracing the art of doing absolutely nothing, finding your zen with yoga and meditation, connecting with nature's wonders like whales and their babies, and immersing yourself in a Mexican town filled with vibrant culture. 🧘‍♀️🐋🎉
Oh, and the house? It's like a haven for self-discovery and creativity, where cozy nooks and moments of boredom spark your inner magic. 🏰✨
As your coach and guide, I'll be there to sprinkle in my coaching magic, leading you towards growth, self-discovery, and a renewed zest for life. And remember, the friends you'll make here will become your soul sisters and brothers for life. 🌟🤝
So, are you ready to embrace relaxation, joy, and memories that'll light up your heart for a lifetime? Let's play, let's unwind, and make this journey unforgettable! 🎉🌟🌈
Join us from February 4-9, 2024 2 spots available. Reserve your space HERE.
$2250 per/person shared accommodations (option to upgrade to a private room)
Includes transportation to and from the airport (at a scheduled time), all meals, excursions, and workshops.
2 spots left. Reserve your space HERE.
What You Will Experience
A tailored retreat designed specifically for busy adults who don't wanna plan a damn thing
A stress-free environment where everything is taken care of for you
Yoga sessions to help you relax and unwind
Locally sourced, healthy, chef-prepared meals to nourish your body
A variety of fun and enjoyable activities to help you rediscover your joy for life
Opportunities to socialize and connect with like-minded individuals
Taraleigh's coaching sprinkled throughout the retreat
Beautiful surroundings in Oaxaca, Mexico to help you relax and let go
A transformative experience that will leave you feeling rejuvenated and ready to take on life's challenges
A chance to let go of adulting and rediscover the joy of play.
The Option to Do Everything or Nothing
The PLAY! Retreat Itinerary
Everything is optional and subject to change.
Day 1:
Arrival and check-in at the retreat center
Welcome ceremony to set intentions for the retreat
Sunset on the beach to soak up the beauty of Hautulco
Dinner followed by a candle-light experience to settle in
Day 2:
Morning yoga session to start the day with mindfulness and focus
Daily workout session to get your blood flowing
Breakfast followed by a Sharing in the Groove circle to connect with fellow retreat-goers
Lunch followed by free time to explore the town of Huatulco
Dinner followed by a Cacao Ecstatic Dance Ceremony to lift you up
Day 3:
Morning yoga and meditation followed by a daily workout session
Breakfast followed free time to explore or relax
Lunch followed by trip to the beach for a mud bath
Sunset whale watching tour to enjoy the natural beauty of Hautulco
Dinner followed by a Giving Ceremony to learn the power of receiving
Day 4:
Morning yoga and meditation session to start the day with mindfulness and focus
Breakfast followed by a Sharing in the Groove Circle
Lunch followed by trip to hot springs
Sunset on the beach to enjoy the beauty of Hautulco
Dinner followed by a Soul Medicine Journey
Day 5:
Morning yoga and meditation followed by breakfast
Lunch followed by free time to relax or explore
Closing Ceremony
Sunset pool party
Farewell Dinner followed by music and conversation to end the retreat on a mindful note
Day 6:
Bountiful brunch
Adios! <3
Please note that the itinerary is subject to change based on weather and availability of activities, but the retreat team will always ensure that your experience is enjoyable and memorable.
Your Host
Taraleigh Weathers (That's me!)
As the lead facilitator of the PLAY! Retreat, I bring years of expertise in creating transformative experiences for busy adults. With a passion for live music and celebrating individual uniqueness, I've built a reputation as a premiere coach and retreat facilitator since 2010.
Before embarking on my coaching career, I had a successful dance career as a cheerleader for the NBA, working on my skills in performance and communication. Since then, I've been featured in prominent publications such as Live for Live Music, Relix Magazine, Huffington Post, and MindBodyGreen. I've also been flown out to cover festivals like the Life is Beautiful Festival in Vegas and has spoken and taught at festivals such as Hulaween, Grand Point North, and Tumbledown Festival.
With over 20 retreats hosted in the US and abroad, I've honed my skills in creating immersive and rejuvenating experiences. My book, How to Rock Your Life, has been hailed as the best book in the entire universe by multiple people I know on the internet.
When I'm not inspiring others to live life to the fullest, you can find me dancing like a wild woman at festivals. My unique blend of energy, expertise, and passion makes me the perfect leader for the PLAY! Retreat. I hope to see you in Hautulco, Mexico February 4-9, 2024. Yay! 2 spots left. Reserve your space HERE.
Testimonials
Let me start by saying that when I first stumbled upon Taraleigh's retreat, I was in a really dark place. I was questioning myself, feeling stuck, and unsure if I even had it in me to sign up. But deep down, I knew that this retreat was exactly what I needed to do for myself. And I'm grateful that I took that leap of faith!

From the moment I attended my first retreat, I felt a shift within me. It was like a ray of sunshine breaking through the clouds and illuminating my path. The retreat itself was a powerful experience, filled with self-discovery, personal growth, and a sense of connection that I had been longing for. Taraleigh's guidance and the supportive community she cultivates created a safe and nurturing space for me to explore, heal, and expand.

But here's the most incredible part: the impact of these retreats doesn't fade away after the event is over. In fact, it's the exact opposite. The retreats have become a guiding light in my life, and I find myself attending almost every single one that Taraleigh offers. Why? Because they keep me on the path I want to be on.

Each retreat brings new insights, skills, and mindset shifts that continue to shape my journey long after I've returned home. Taraleigh has an incredible ability to create experiences that not only inspire in the moment but also leave a lasting impact on our lives. The tools and practices I've learned at these retreats have become an integral part of my daily life, allowing me to navigate challenges, cultivate self-love, and manifest my dreams.

But it's not just about the personal growth and transformation. The connections I've made at these retreats are truly priceless. The people I've met have become lifelong friends, soul sisters, and a support network that I cherish deeply. We uplift, inspire, and hold space for each other, even when we're miles apart. The community that Taraleigh creates is like no other, and being surrounded by such incredible souls is an invaluable gift.

If you're feeling stuck, seeking personal growth, or craving a sense of connection and inspiration, I wholeheartedly encourage you to go to one of Taraleigh's retreats. They are the bright light that keeps me going, the catalyst for my ongoing transformation, and the source of immeasurable joy and growth.

I can't even put into words how much these retreats have impacted my life, and I believe with all my heart that they can do the same for you. Take that leap of faith, trust your intuition, and go on this incredible journey of self-discovery and empowerment.
– Nikki
I highly recommend attending a retreat hosted by Taraleigh. I've been to 4 and can honestly say it's been the best money ever spent and I hope to continue to attend ones in the future. She has created a safe and inclusive space that is nothing like I have ever experienced. We laugh, we cry, we eat, we dance and we yoga together. You are empowered to participate as much or as little as you want. I will leave each retreat with new friends that I can call upon when I need a shoulder to cry on or just to talk. If you are on the fence, Take the leap and sign up. You won't regret it.
– Lauren
In May of 2019, I was battling 5 months of sadness that I felt would never end. I went to a weekend retreat with Taraleigh and by the end, my sadness had lifted and was replaced with a sense of hope and true happiness. The space that Taraleigh holds during these retreats is magical and carried back into my "real life" once I left. I felt safe sharing my emotions during her well thought out activities that were full of self reflection. Immediate bonds were made with the others attending the retreats. So many of these women I consider dear friends of mine to this day.

Her retreat changed my life for the better and I continue to hold that magic, her magic, in my heart to this day!
– Dawn Jenkins
A retreat with Taraleigh is like a vacation with your fairy godmother guiding you through your adventures! I've gone on many of her retreats now, and each time it was to give myself a break from every day monotony, to inspire me, and to nourish my soul. Every time I leave with new friends and feeling fulfilled. I keep going back so I can be with my retreat friends and family, and so I can continue to try new things!
– Annie
I have to share the most amazing experience I had recently at one of Taraleigh's retreats, and I can't stop thinking about how much you would absolutely love it too. Before I finally took the leap and signed up, I was always coming up with excuses not to go, but deep down, I knew I was missing out on something truly special. And was I right!

From the moment I arrived at the retreat, I felt like a weight had been lifted off my shoulders. The level of care and attention to detail was unparalleled. I didn't have to worry about a single thing; everything was taken care of. For once, I was the one being pampered and looked after, and it felt incredible. The retreat provided the perfect balance of relaxation, laughter, and self-discovery.

But the biggest benefit of all was the connections I made. I laughed until I cried, cried until I healed, and formed deep bonds with incredible individuals who quickly became my new best friends. These are people I know I can count on for anything I need. The sense of support, understanding, and love that permeated the entire retreat was something I had been craving for so long.

Believe me when I say that this retreat exceeded my expectations in every possible way, and I had high expectations to begin with. If you're looking for an opportunity to recharge, find joy, and connect with like-minded souls in the most beautiful setting imaginable, I urge you to join me at Taraleigh's retreat. It's an experience you won't want to miss out on, and I promise you'll come back feeling renewed, inspired, and with memories that will last a lifetime.
– Kristen
Ticket Pricing
$2250 per/person shared accommodations (option to upgrade to a private room)
Includes transportation to and from the airport (at a scheduled time), all meals, excursions, and workshops. 2 spots left. Reserve your space HERE.
A completely private venue for just our retreat participants to spread out in and immerse themselves in the magic of this spectacular location. The Mexican Pacific House has a spectacular view and a private beach. All rooms are ocean view, with private bathroom and air conditioning.

From the moment you arrive to this retreat you are welcomed with warm Mexican hospitality. Every whim and desire will be satisfied. Leave everything up to me and the staff at The Mexican Pacific House so all you have to do is play and relax.
Vibrant food prepared by our personal Chef using all local ingredients (mostly plant based and local seafood). Full meals and filtered water available throughout your stay.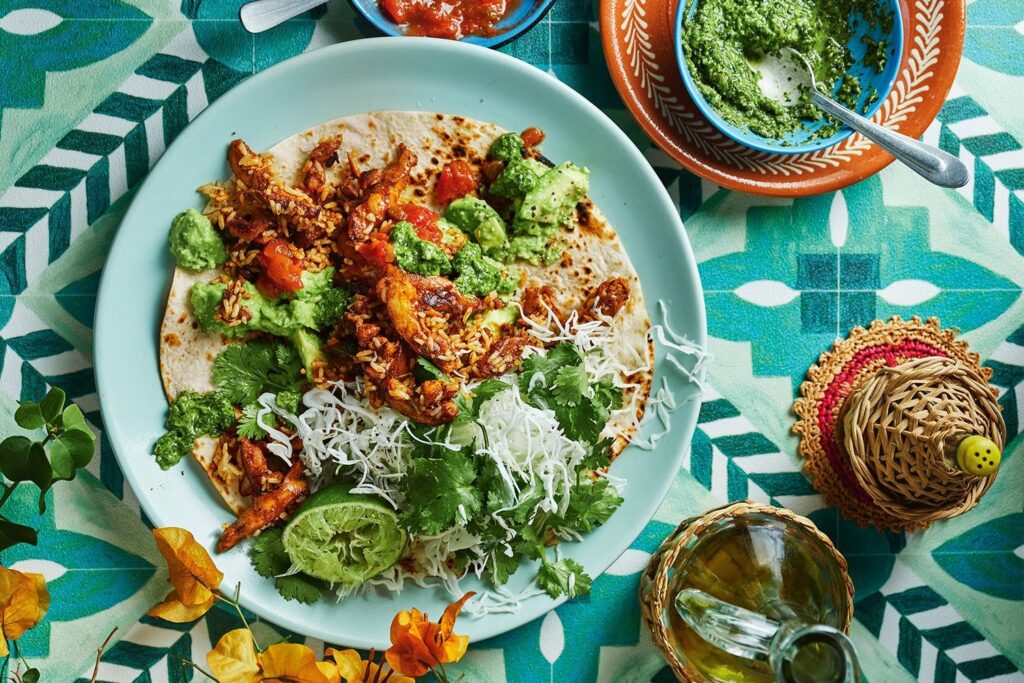 What's Not Included
Flights, Spa Services, alcohol, and gratuities (which are optional).
$2250 per/person shared accommodations (option to upgrade to a private room)
Includes transportation to and from the airport (at a scheduled time), all meals, excursions, and workshops.
2 spots left. Reserve your space HERE.
LOCATION
WHERE IS HUATULCO MÉXICO?
Huatulco (wah-tool-ko) is located in the southeastern region of the state of Oaxaca. Oaxaca (wah-ha-ka) is seeped in Indigenous culture and pride; over 350,000 Zapotec and 240,000 Mexitec peoples call this area home, and over sixteen other Indigenous groups are officially registered within the locality. At least half of the population of Oaxaca still speaks Indigenous languages, and they each have distinct foods, rituals, dress and customs.
The Huatulco area gives a beautiful glimpse into this rich heritage, while also providing beach vibes and access to a nature-lovers utopia. The area is not as popular as other beach regions in México such as Cancún, the Riviera Maya, Puerto Vallarta and Cabo, but this adds to its appeal. There are not many tourists who frequent the area, but it has become a popular retirement destination for Canadians.
6 REASONS WHY HUATULCO IS MÉXICO'S BEST KEPT SECRET:
1. The Bays
Huatulco is home to nine major bays, many of which are protected and cared for by Indigenous tribes. Each bay is stunning and located in different areas around town. They are surrounded by beautiful beaches, and sailing, scuba diving, snorkeling, fishing, swimming and surfing are popular activities to enjoy.
2. The Seafood
Huatulco is a seafood lover's paradise. Because Huatulco is a coastal city, fresh seafood is widely available. From daily catches of a wide variety of fish to shrimp, lobster, oysters—and everything in between—Huatulco has it all and we're going to eat it!
3. Huatulco Beaches
Huatulco is located on the Pacific Ocean and the beaches in Huatulco are absolutely stunning (we even have our own private one). The sand is soft and with a beautiful lightly-toasted hue, and the water is clear and sparkles like jewels.
4. It's Clean
Huatulco is one of the cleanest cities in the world. Huatulco is clean because the residents love their city and they care for it for their own pleasure. The beaches in Huatulco are immaculate because of the people, for the people to enjoy—not for the gratification of white tourists. In fact, many of the beaches and bays are under the control of Indigenous tribes and they care for them as their ancestors did in the past.
The streets were clean. The parks were clean. The plaza was clean and filled with families enjoying their city as it belongs to them and not to tourists and expats.
There are recycling bins over the city, and Huatulco has one of the few certified green airports in the world. The pride that residents of Huatulco have for their home is obvious, and their deep sense of ownership of it was empowering to witness.
Often in travel and tourism, visitors forget that the purpose of a destination's existence isn't for their pleasure; countries and cities belong to the people who live in them. The residents of Huatulco display this beautifully, predominating what is rightfully theirs.
5. Its Natural Environment
Besides a variety of beaches and bays, Huatulco and its surrounding area boasts a national park, nature reserves, mountains and waterfalls. It also possesses one of México's largest ecosystems. The Bahías de Huatulco National Park is over 29,000 acres with more than 9,000 plant species; it is also home to over 700 bird varieties, 470 different reptiles, 260 fauna species and more than 100 sea species. One could spend all day searching for iguanas, geckos, snakes, salamanders, hawks, dolphins, whales, white-tailed dears and more.
6. The Indigenous Culture
In most tourists areas of México, visitors are kept separate from local communities. In Huatulco, you will be side-by-side enjoying the beauty of their city with them. Indigenous people were at the beaches in Huatulco eating, laughing, swimming and enjoying themselves and their families along with tourists and expats in equality. Indigenous people were at the grocery store shopping with their children and doing everyday life.
Come to the PLAY! Retreat and immerse yourself in this beautiful place with beautiful people. Spots are filling up fast. 2 spots left. Reserve your space HERE.