FEEL STRONG.
FEEL VIBRANT.
FEEL LIKE AN AGELESS JAM QUEEN.
Improvisational Vitality: A 6 Week Transformational Adventure in Rejuvenesence for Ageless Jam Queens.
Wine gets better with age, so why can't we? More and more music fans are blossoming into the middle-ages and I don't know about you, but I've got a lot more shows I want to rage. Not only do I want keep going to shows, but when I do, I'd like to keep up with my younger friends, crush three night runs and make it to my yoga class on Monday morning.
This course will guide you to transform your life so you'll feel your best while rocking out at festivals well into your golden years.
You'll dance through six weeks of improvisational vitality classes where I will share with you all of the secrets I've learned in the past 42 years being in this body. You'll be given an easy-to-follow plan so you'll feel confident and knowledgeable to rock your own vitality. If you follow my guidance for youthification, you'll feel better than you did in your 20's, gain a new bounce in your step and people will be shocked when they find out how old you actually are. You might get carded from now on when you go out so be sure to always have your id on you (which you'll be able to remember because memory strengthening is part of this program).
Each week, you'll be emailed a guidebook and participate in a live interactive class (if you can't be there live, the recording will be sent to you). All ageless jam queens taking the course will be put in a Royal Court which are smaller support circles for more accountability. There will also be a private Facebook Group where you can gain extra support. I know that you likely live a very busy life. This program will fit right in with your busy lifestyle.
Here's what we'll be up to during our time together:
Each and every jam queen will receive a handbook where everything is laid out in detail with easy-to-follow instructions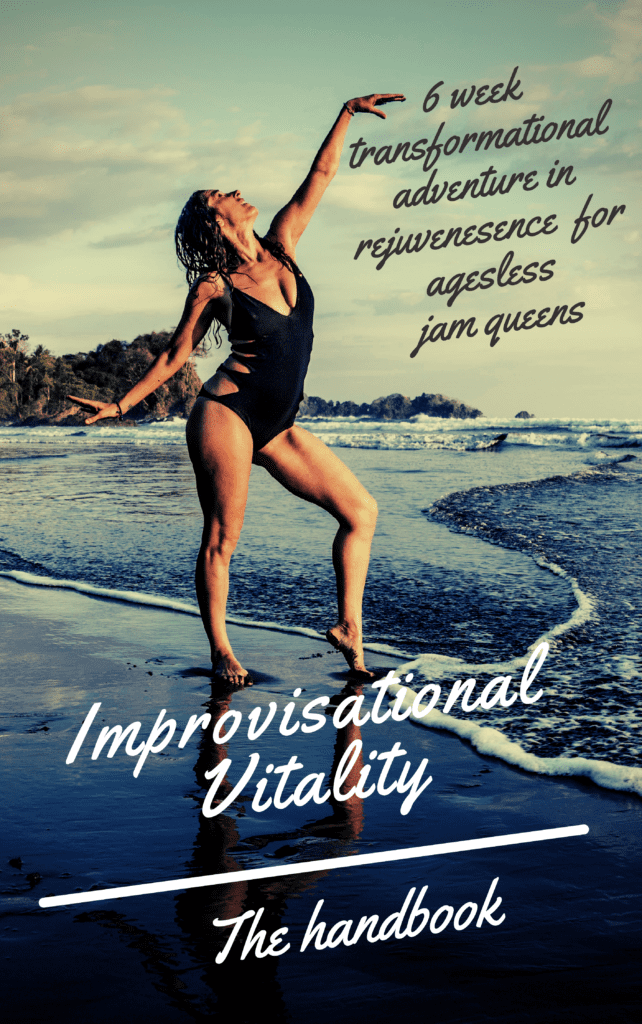 Participate in weekly interactive classes that focus on the subject of the week. Ask me all of your questions.
Every queen will be put in an royal accountability court (small group support circle) to be sure that everyone reaches their goals in youthification.
Get extra support from everyone in the private Facebook group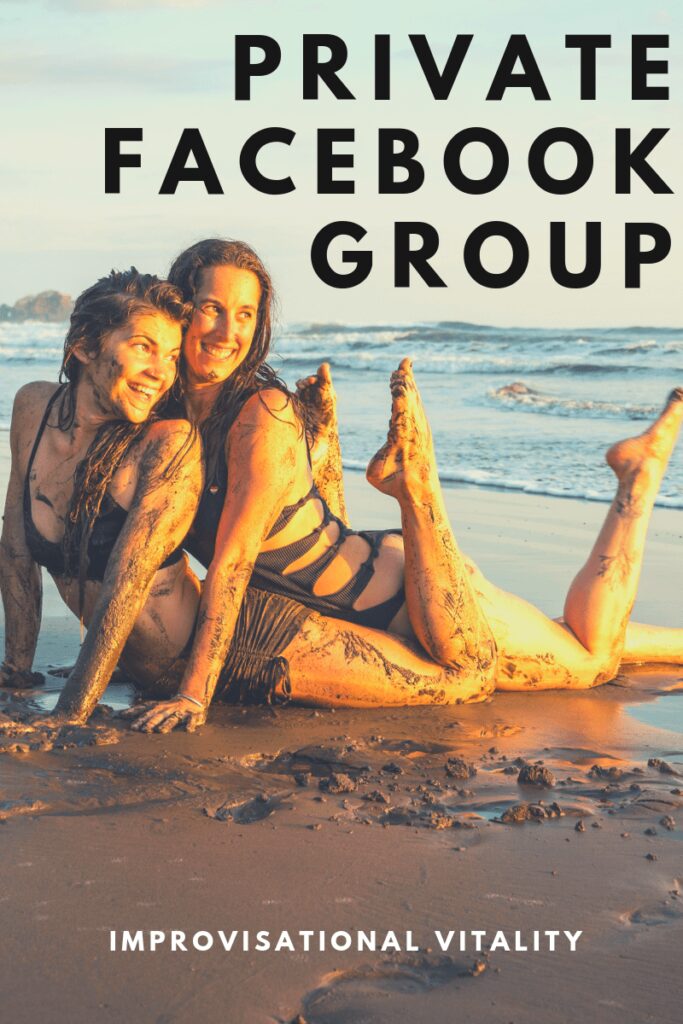 Every jam queen who joins me on this journey to youthification will receive a free autographed copy of my book, How to Rock Your Life: Maintain the Magic of Live Music in Your Everyday Experience.
This round is closed. I will be running another one in January. To get all the deets as soon as it's launched, enter your email HERE.
A little about me: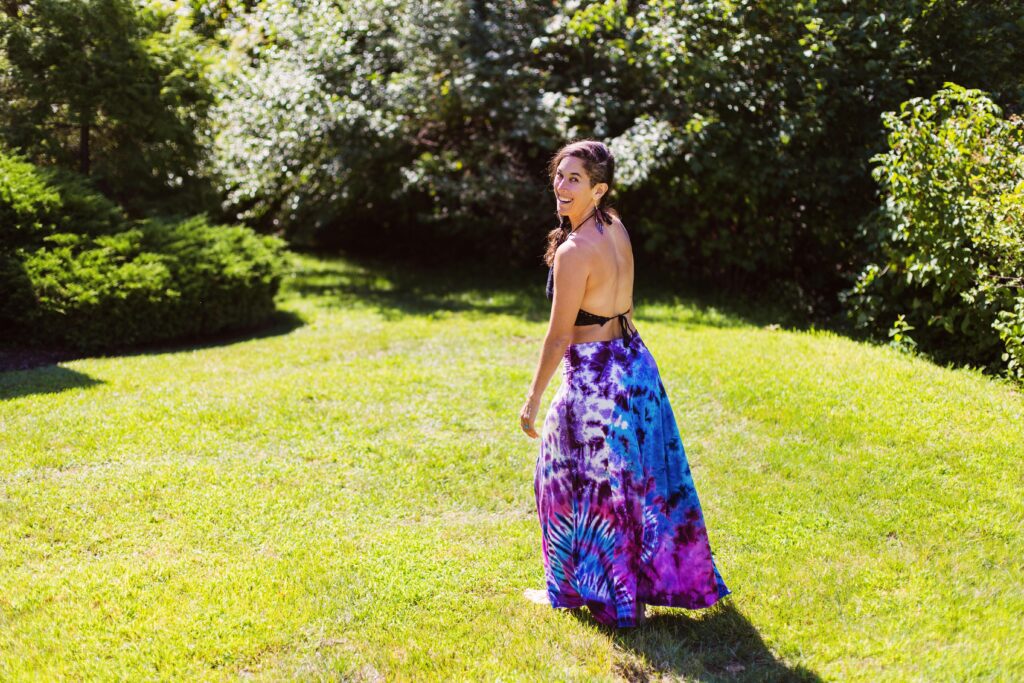 I've learned a lot about what works and what doesn't on the 42 year journey I've been on in my body so far. Growing up in NJ I trained at one of the best dance studio in the country where I won many awards. Following my passion for dance, I earned my BFA in Dance from Arizona State University. After college I danced around eventually landing a gig as a cheerleader for the NBA.
During that time I was a personal trainer and taught acrobatics, strength training for dancers and modern dance at some of the most prestigious dance studios in the nation. After a big-time knee injury I decided to pursue a different path and got my certification as a health coach from the Institute for Integrative Nutrition.
I'm a long time yogi and I decided that it was time to become a yoga teacher myself. I completed my training at the Liberate School of Yoga and have been teaching at music festivals all over the country.
All of the things I've ever done up until this point have guided me to where I am today. I'm chock full of knowledge when it comes to all things health related and through trial and error, I've developed a plan that's fun and easy to stick to. Being a huge fan of improvisational music, I've noticed that it's spilled into all the areas of my life. I wrote the song which has structure, but within that I have the freedom to improvise and that's reflected in the way I workout, eat and meditate. I'm really looking forward to sharing with you all of the songs I wrote and seeing all the ways that you improvise within them. That's where the magic happens!!!!
What others are saying about working with me:
"I highly recommend being a part of Taraleigh's tribe. Unparalleled fun, magic and playful breakthroughs."

Shannon M
"I went from feeling like I was incapable of ever feeling at peace inside, to thinking that it was possible, but would probably take a really long time, to realizing I better make it happen immediately after watching a small bunch of people close to me die very young. When you have that fire under your ass, other people who have that same fire stick out to you. We might as well have our foreheads painted with some distinguishing mark. By the way, if you haven't met her yet, Taraleigh has a huge sequined, sparkly mark on her forehead. Actually it's probably a full blown headdress. You can't miss her.

Oteil Burbridge: Bassist of Dead & Company
"Taraleigh radiates positive energy, and a sense of wonder while embracing the endless possibilities each new day brings!"

Jay Blakesberg: Live Music Photographer (Grateful Dead/Dead & Company/GD50)

"Taraleigh is one of the happiest, healthiest people I know. Everyone wants what she's having."

Joshua Rosenthal: Founder of the Institute for Integrative Nutrition
"Taraleigh personifies Joy, Love, Magic, and Miracles. Whenever I am in her presence, I feel uplifted, healed, transformed and inspired. She mirrors back to me my Faith in Humanity. If someone like Taraleigh is out in the world, then I know that the healing of the planet is HAPPENING."

Cora Poage: Soul Coach and Unicorn
Working with Taraleigh allows you reconnect to those moments in your life when everything is and feels right and she does so in a natural, uplifting and spirited way unlike anyone else in the world.

Britt Nemeth: Music Festival and Branding Photographer



Every jam queen who joins me on this journey to youthification will receive a free autographed copy of my book, How to Rock Your Life: Maintain the Magic of Live Music in Your Everyday Experience.
s round is closed. I will be running another one in January. To get all the deets as soon as it's launched, enter your email HERE.
Frequently Asked Questions:
What age is best for Improvisational Vitality?
This program is geared for people aged 30-55, but the information would be useful for all ages.
I'm super busy. Will I have time to participate?
Absolutely. This course is made for the busy jam queen in mind. After all, we've got a lot of shows to go to. If you miss anything, you will have access to all the information forever.
I have tried every diet under the sun. Is this another diet?
No. Every diet has an equal and opposite binge which is why I don't believe in diets. I will be teaching you a way of eating with meal suggestions. Eat real healthy foods adding in specific ones that promote longevity and you'll create lasting easy to stick to change.
If you have more questions, send me a message HERE.