Brussel sprouts remind me of Cabbage Patch Kids and that's one of the many reasons I love them so much. That and that they high in fiber, vitamins, minerals, and antioxidants. They also come with some health benefits like the potential to reduce the risk of cancer, decrease inflammation, and improve sugar control. Brussel Sprouts are basically a super food. Here's my favorite way of making them.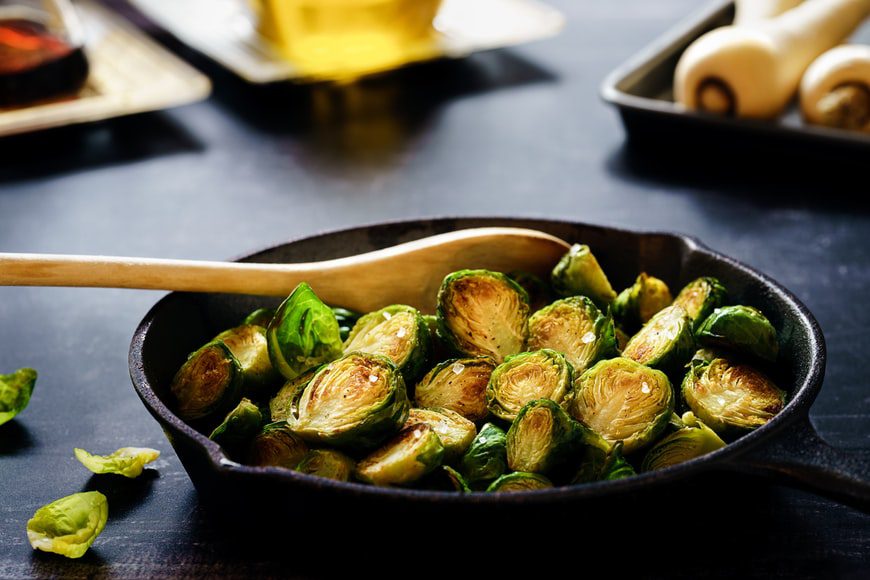 Bodacious Brussel Sprouts
Servings: 4
Ingredients:
1 lb Brussel Sprouts
2 tsp high heat oil of your choice (I love avocado)
1/4 tsp salt
1/4 tsp black pepper
1 tsp garlic powder
Directions
Put on this song while you cook
Pre-heat your air-fryer to 375 degrees
Place the sprouts in a colander and rinse dirt off with water
Transfer them to a cutting board and cut lengthwise
Put them diagonal in your bed. Kidding! Put them in a mixing bowl
Add the oil and all the seasonings
Toss
Add them to your air-fryer
Cook for 5 minutes
Shake
Cook for another 3-4 minutes
Serve
Yum
Yay
How do you like to cook your Brussel Sprouts? Leave a comment.
Ok love you byeeeeeee!