Hey Magic Maker. Thank you so much for reading my words and being here. I'm so grateful for you. <3
With live music starting to happen all over the country, I'm so excited that I may spontaneously burst into a pile of dirt, sand, and glitter. How excited are you? Let me know by replying to this email. 🙂
The live music experience has been key to building a business that's fun, that helps people, that makes money, and that attracts the most incredible clients. I wondered exactly how live music played a part and I came up with some of the biggest lessons I've learned and make a list of them just for you.
I show people how to implement these lessons in the Rocking Life Entrepreneur Program and it's been blowing their minds. Want your mind blown? Reply to this email with the word MAGIC and I'll get back to you.
Biz Lessons I Learned from Live Music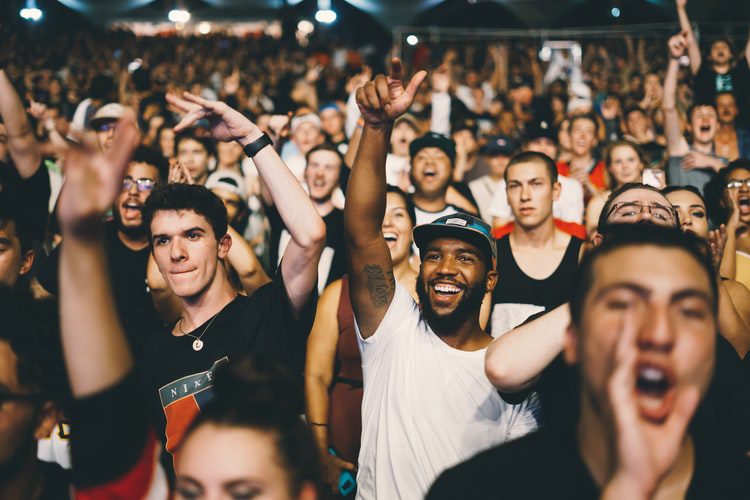 Always act as though you're playing to a packed venue

 I saw the Benevento/Russo Duo at the Knitting Factory in NYC back in the day and they were playing to an almost empty room. They put on a show as if they were playing to a packed house at Madison Square Garden. Not even a year later they were playing all sold out shows and they even had Mike Gordon play with them. 

Guns-N-Roses got signed because the agent who saw them play at an empty bar said that even though there were only five people at the bar, they played like there was 5,000.

You never know who's in the audience.

Keep showing up

 There's a story of the time when Phish played a party and the people there weren't into it. Their sound got turned off mid-set and replaced by the radio. Something like this will likely happen to you at some point in your business journey. When it does, keep showing up and eventually you'll win over the crowd (and attract the one who adores you.)

Structure is needed to improvise

I'm able to find the flow in my business because of the systems and structures I've put into place (like time blocking). Without that I'd just be making a bunch of noise.

It's totally ok to narrow down exactly who you want to work with/sell to

One time at a Phish show I looked around and saw that there were at least 20k people dancing along with me. I thought, "If 1% of these people are into what I'm up to then I'd be doing really well." That's when I became super clear on who my dream clients were and those people were probably at that show dancing along side me. 

I'd love love love to hear from you. Let me know which of these lessons spoke to you the most by going HERE. If you've learned something about business from live music let me know by replying to this message too. 
XOXO,