I used to find it really hard to stick to a workout routine because I never found a way to make them fun. My husband and I started doing HIIT (High Intensity Interval Training) videos on YouTube and we loved how we felt after, but it wasn't that enjoyable during. One day when it was really nice out, we decided to take our workouts on the road. We downloaded the Interval Timer App on our phones and would run down the street for one minute and then do a HIIT exercise for a minute. We found that to be much more fun.
One day we were all ready to go outside to do a workout, but it was hailing. I said, "What if we did the our workout, but instead of running we danced in between moves?" That was the day the Rocking Life WORKOUT was born.
I've stuck to this workout for almost three years and I feel stronger and more limber than ever. On even when I'm super tired I know that I'll get to listen to my favorite jams and when I'm done, I'll feel that same high that I feel post show. It motivates me to get it done.
Why is the Rocking Life Workout so amazing? Here are a few reasons:
You'll burn a lot of calories in a short amount of time.
You're metabolism is set into high gear for hours after you're done.
They can help you lose fat.
You will gain muscle.
It can reduce your heart rate and blood pressure.
Blood sugar can be reduced.
All people who become members of Rocking Life ONLINE at the Pavilion level on Patreon will receive a monthly workout video AND they'll learn how to make up a workout of their own. This opportunity is coming for you in January. Yay! Once you know how to do your own workout, you can do it any where at any time. I've been known to do mine in hotel rooms while my friends are pre-partying.
Here's a full length teaser of one of the workout videos from Rocking Life ONLINE.
Try out this workout with amazing live music provided by Justin Mazer and Al Smith and if you like it, you'll love Rocking Life ONLINE. Try it HERE.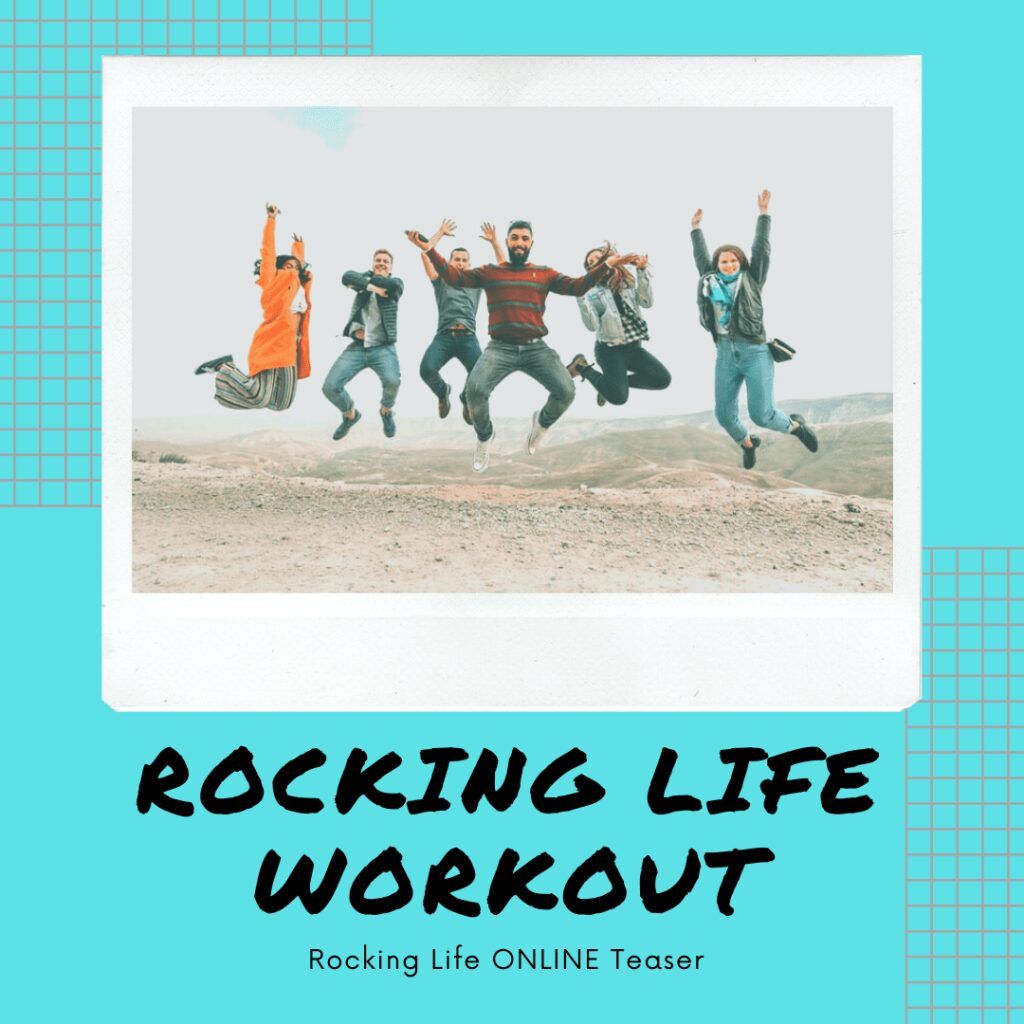 The music lover in me sees and honors the music lover in you,