My birthday was on Sunday. I've accomplished something really great. I survived 42 years on earth! Even though I think that I'm 28 in my head, the truth is that I've been in this meat suit of mine for much longer. During my time experiencing life in this vehicle I've been given, I've used and abused it while make a ton of choices that weren't in alignment and made a lot of mistakes, I'm grateful for them all because I learned a lot. I'm not even close to done learning all the things, but I'd like to impart my wisdom on you with what I've learned so far.
Laughter truly is medicine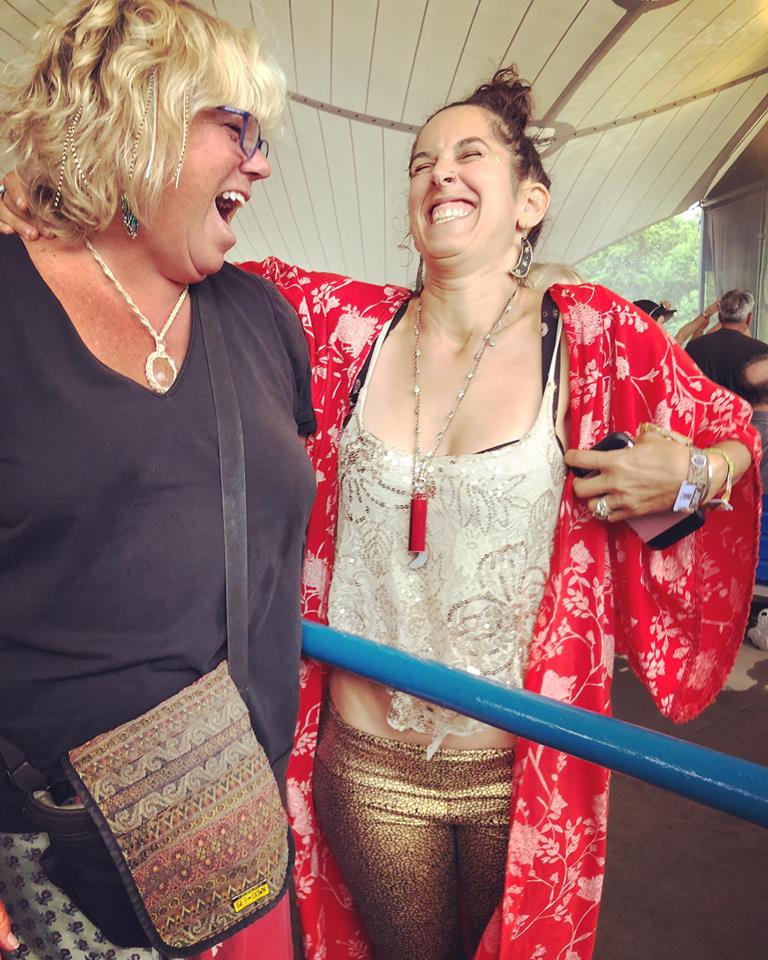 Here I am with my friend Linda at the Peach Festival laughing up a storm during a storm. I can't remember what we were laughing about, but I remember it happening and how good it felt. When I'm feeling down, laughter is always something that will make me feel better. Just the other day, I really needed a laugh so I texted my friend Ryan and asked him to record me a very specific voice message that I knew would make it laugh. It did the trick and shifted my mood almost right away. If you can't make yourself laugh, reach out to someone who you know can help.
2. When life gives you lemons, make psychedelic lemonade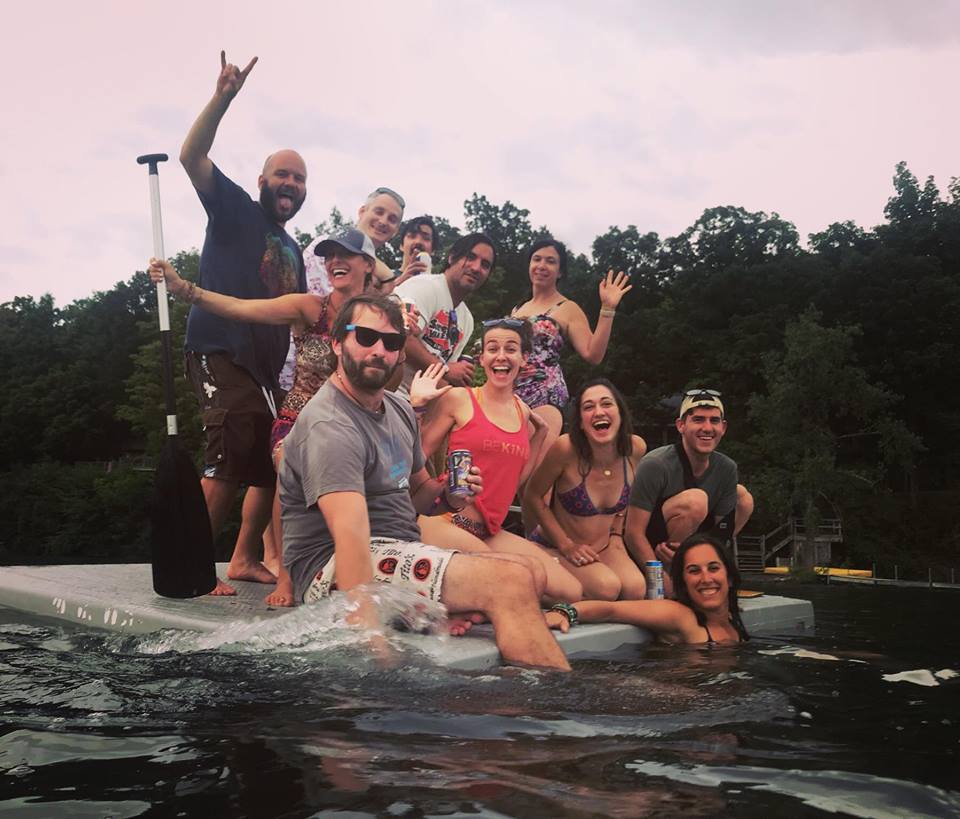 After we got the news that Phish cancelled their Curveball Festival this summer, we were all pretty upset about it. What do you do when I bunch of your most favorite people on earth all spontaneously have nothing to do at the same time for an entire weekend? Throw a raging party at your family's camp nearby (which you'd been trying to get everyone to do for years) and have a time that you'll never forget. Plan A won't always work out the way you think that it will, but maybe, must maybe, Plan B will be just want you didn't know you needed.
3. Life is better without so much stuff!
I got swept up in the Marie Kondo craze and I'm so grateful that I did. My closet was crazy and a source of stress for me. I wasted so much time digging through my piles because I couldn't find what I was looking for. The sparking joy thing was hard for me to grasp because I felt like all my clothes make me feel joyful, so I went at it differently.
I thought, "Do I want to be in a relationship with you?" Some things I was hot and heavy with for a while, but I was over it. Other things, someone tried to set me up with and I felt bad so I kept it around. There were items that were beautiful, but hurt me by being itchy, too tight, too big or had an annoying waistband. Those items all had to go and it was easy for me to do so. I mean, I didn't want to keep those items from having a relationship that would make them happy. 🙂 Having a closet where I can see everything has changed my life! Less is more fo sho!
4. Seeing live music is important to my health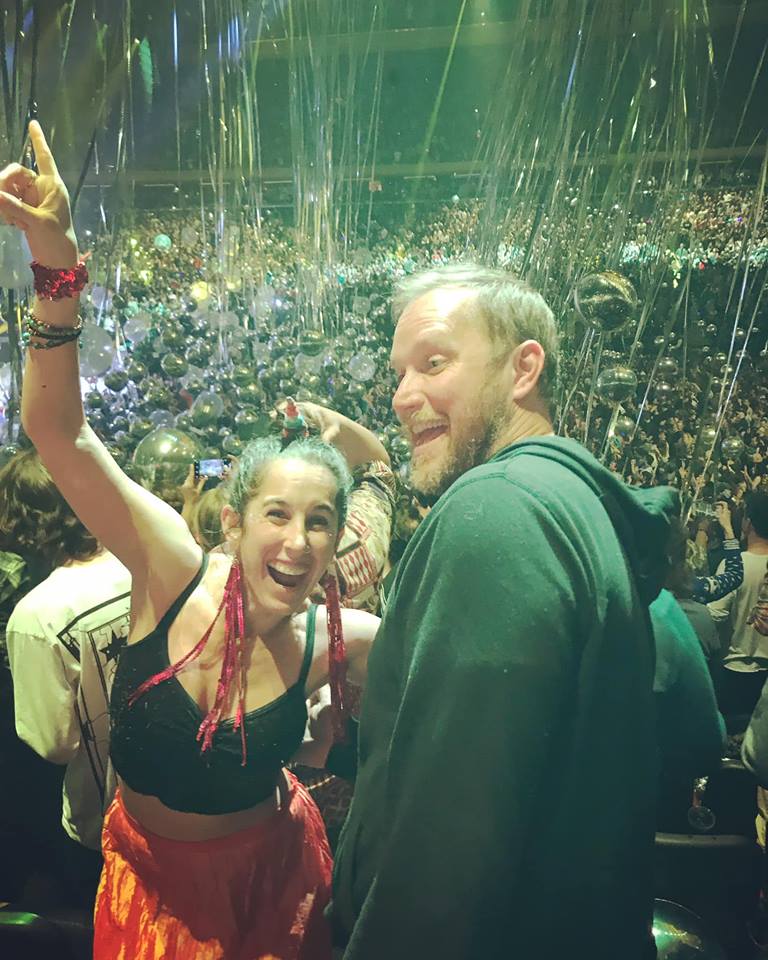 I always kind of knew this, but this year I realized why. I do so many things to keep the live music magic in my everyday experience, but without live music in my experience, there's nothing to keep. The live music experience is what lights all my fires and motivates me to tune into my best self. Most of my best ideas have come to me while I'm rocking out at a show too. I'm not saying everyone should be on all the tours all the time, but make it a priority to see at least a couple of shows a year.
5. Exercise your body consistently in a fun way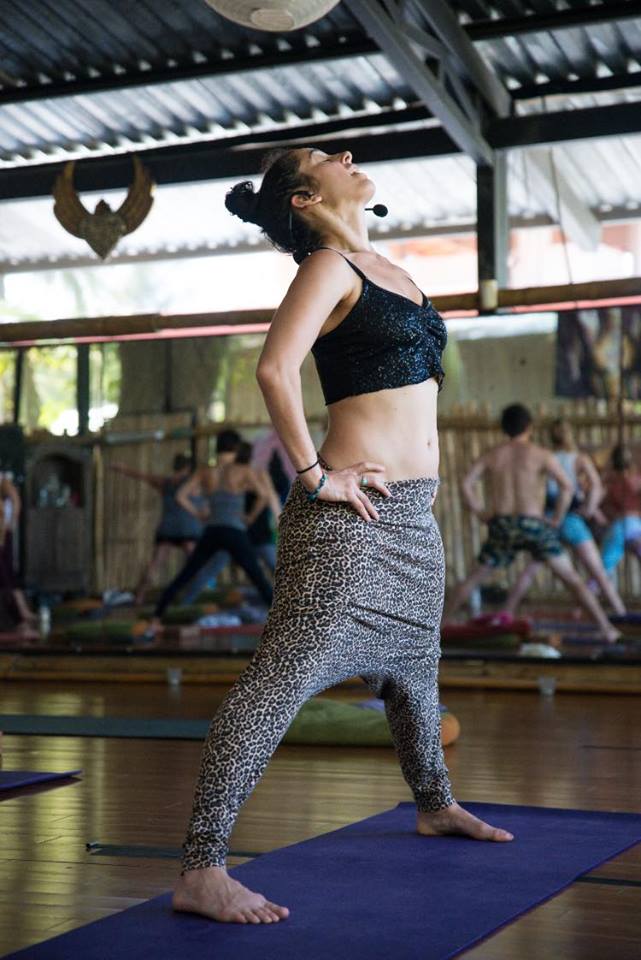 As I'm circling the sun for the 42nd time, I feel stronger than ever and I believe that it's because of the workout my hubby and I invented together that I've been doing consistently for 2 1/2 years. It's high intensity interval training mixed with dancing and yoga. It's so fun, I can do it anywhere with no equipment needed and it only takes 20ish minutes. In order to keep motivated I have a couple of tricks up my sleeve:
I'll make a playlist of new music that I'm excited to listen to and I'll only allow myself to listen to it while I'm working out. I think of how I feel after a show and how I'll feel that same way when I'm done with my workout. Dancing all night at shows is tiring, but if I'm strong and in shape, I'll be able to dance all night. If there's a show I want to watch, I'll put it on while I do my workout.
Get a free 5 minute workout from me by joining my list HERE.
Next week I'll be back to share the next five things I've learned now that I'm a rocking middle aged lady.
Which tidbit did you resonate with the most? Let me know by leaving a comment.
The music lover in me sees and honors the music lover in you,