Last week I shared with you that laughter truly is medicine, when life gives you lemons, it's best to turn it into psychedelic lemonade, that life is much better without so much stuff, that seeing live music is important to your health and why it's important to exercise your body consistently in a fun way. This week, I'm going to share with your five more things I've learned.
1. Use how you naturally are for you instead of against you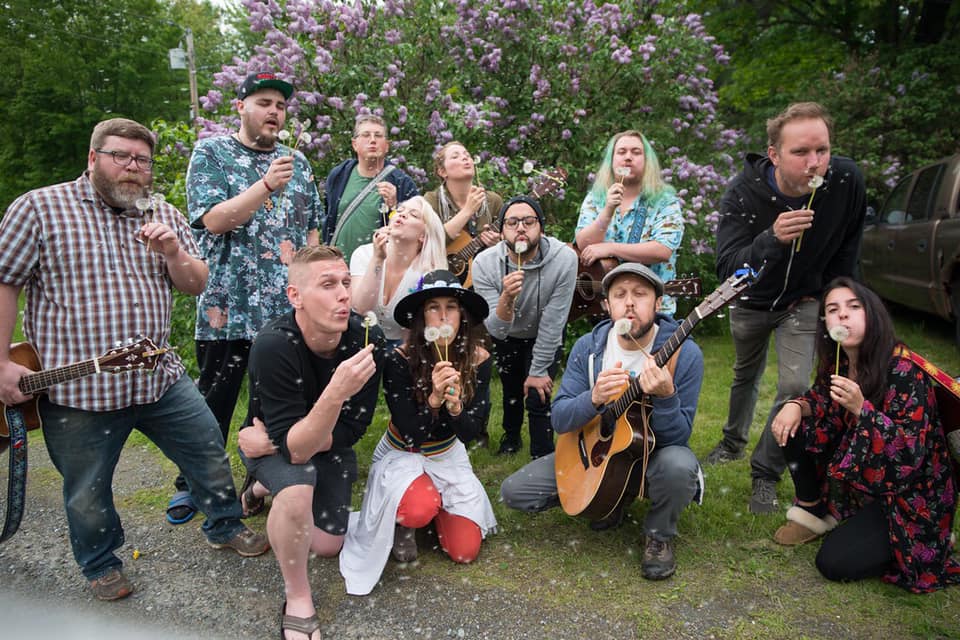 I'm someone who is amazing at coming up with ideas and taking the first steps to allow them to happen. Seeing the big picture is something my brain can't grasp so I usually lose steam and move on. I realized that this isn't my biggest fault, but one of my greatest gifts. Once I figured out how to use that for the greatest good of all, everything changed.
The picture above is from the last songwriter's retreat with Ryan Montbleau. We've done three of these types of retreats together so far and the thing that keeps me motivated when planning them is that I think of each one as it's own thing. One and done. I've recently started teaching yoga at the Zen Barn in Vermont and I told the owner that I don't want to be on the schedule as a regular teacher, but I'd be open to teaching a series of classes. This keeps me from resenting having to be at the same place every week for the rest of my life. One series and then done.
We are all unique puzzle pieces that make up the human race. Once I stopped trying to be a different puzzle piece, life became way less frustrating.
2. Ask for help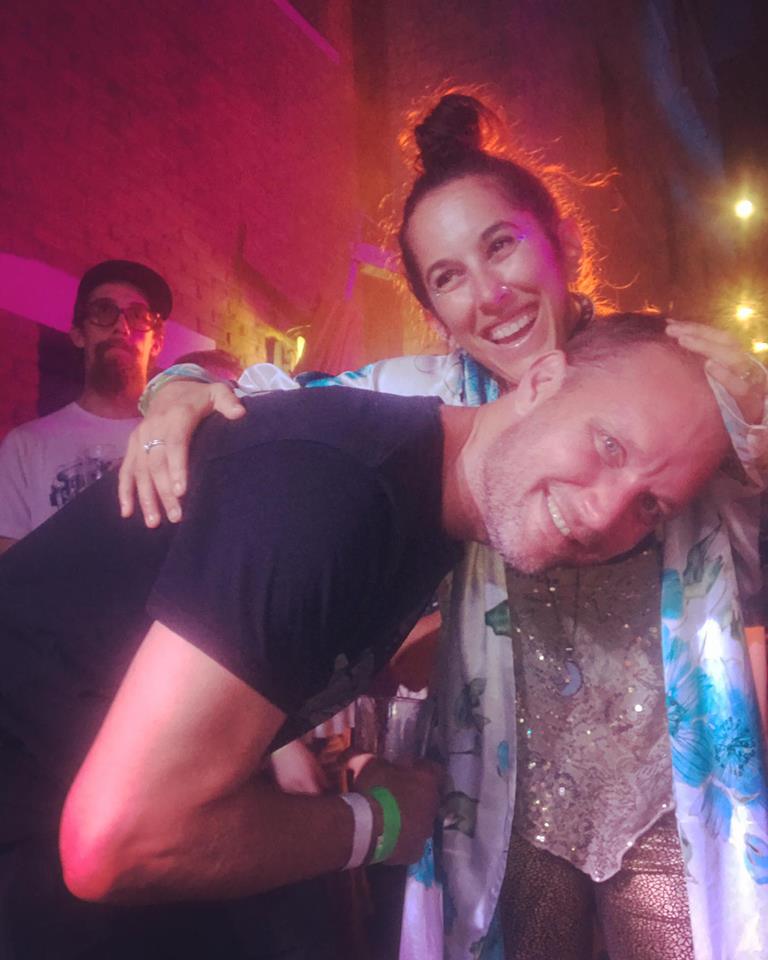 Since I've started to use how I am naturally for me instead of against me, that meant that I needed help if I ever wanted to get see anything from start to finish. I'm a starter so I needed to enroll finishers in my life to help me.
Here's a story of how asking for help was beneficial to all: When I was planning my wedding and working on the seating chart, my mom kept on messaging me with requests and thoughts on who could sit by who. I was wasting so much time trying to figure it out and it was driving me bonkers. I decided to give my mom the task of sitting our family. She was happy because she wanted to help in that way and I was happy that I didn't have to do it.
The other thing thrive on is having accountability. Something I really don't like is to let people down, so in this case, I'm using that for me. I have a list of things I need to do and people who are willing to check in with me to make sure that I'm doing what I say that I'm doing. Knowing that if I don't complete a task, it will let them down, makes me do it. We can't be great at everything and that's a good thing. Find people that are great at what you suck at and life will be much easier.
3. Taking time to watch a sunset, smell the roses or take the long route home is important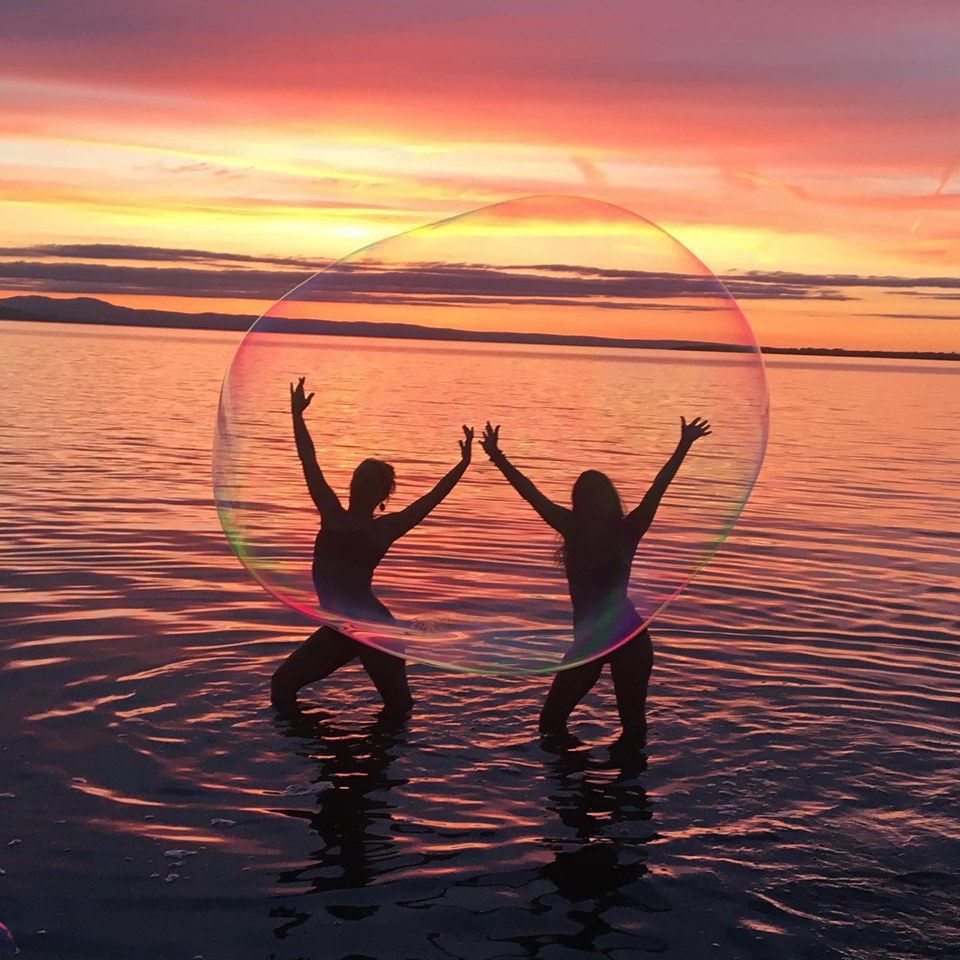 Life can get crazy busy! Slow it down by stopping to enjoy the beauty of the world every day. Maybe you don't have time to sit and watch an entire sunset. Instead take 10 seconds to stare at the clouds in the sky. By doing these things and slowing down, you are bending space and time which is really fun!
4. Choose who you spend your time with wisely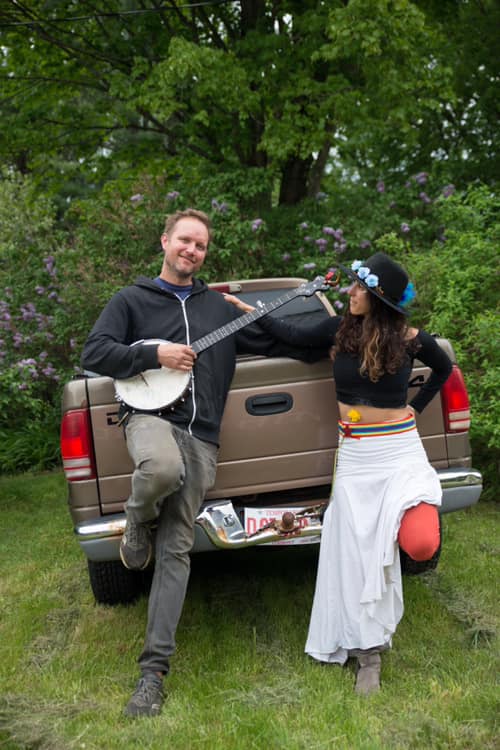 You are only given so much time here on earth so it's important to spend most of it with those you enjoy sharing space and time with. Make loving those people up a priority because you never know how much time you have together.
5. You'll never regret spending money on that life changing adventure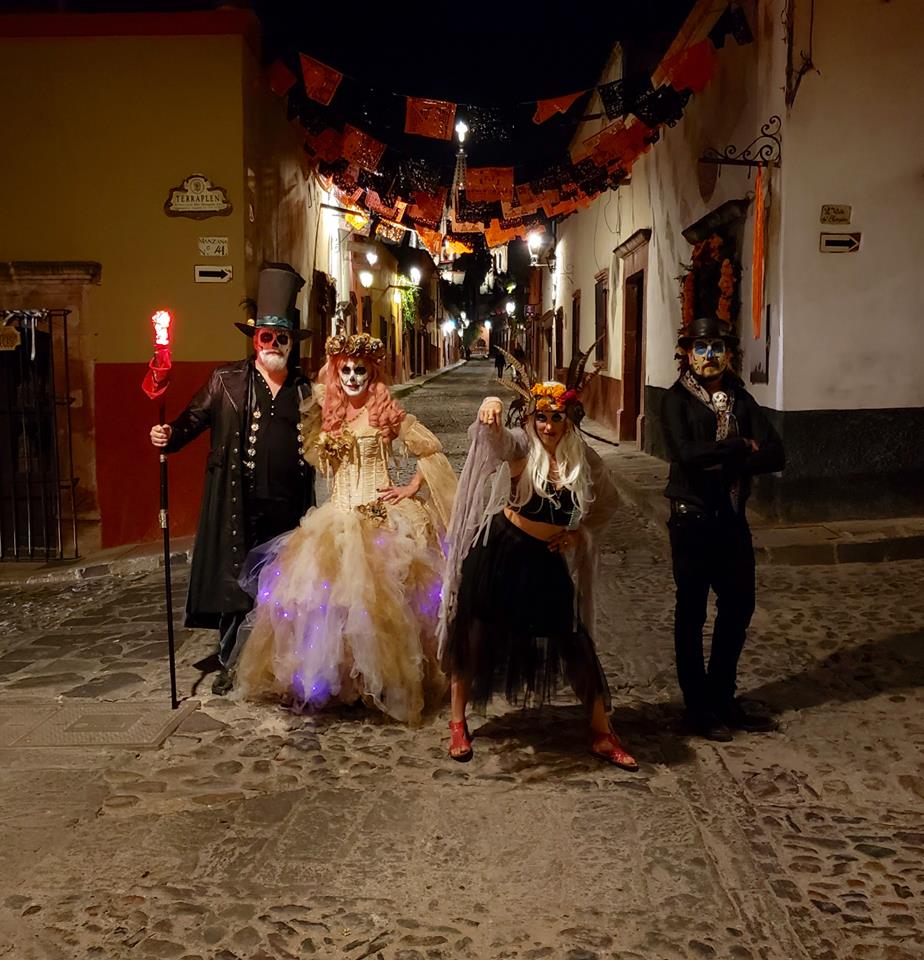 I lead a lot of retreats and adventures and never once has an attendee regretted spending the money to come, just like I've never regretted any of the trips I've gone on. Like Phish in Mexico. That was super expensive and it was worth every penny I had to save to go. I've only ever regretted not going on trips. There's few that I'm still kicking myself in the butt for not going to. Like that time Matt Butler invited me to his retreat in Italy. Shit.
If there's a trip that you really want to take or a retreat you really want to go to, do everything you can to figure out how to allow it to happen. On the flip side, you can't go to everything all the time, so really feel into what feels the most in alignment for you to attend.
I've got some amazing retreats and trips coming up and you're invited. Feel into these experiences and if one or more call to you, I'm so excited to see you there. If money is an issue, let's talk and see how I can help you.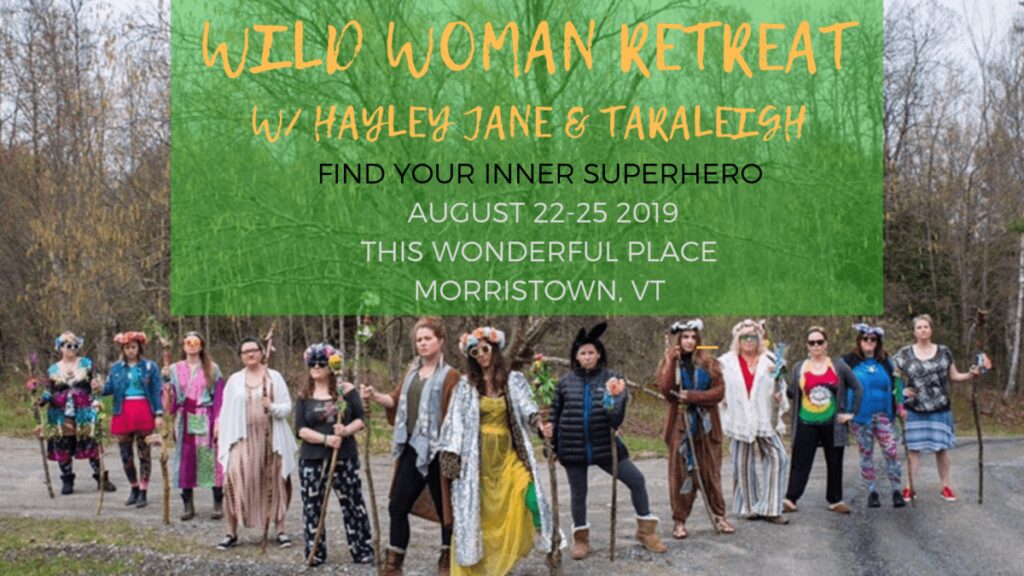 If you're someone who identifies as a woman and would like to get wild with a bunch of ladies in the woods and at festival, check this retreat out. This retreat is different from our other WW Retreats as all women who come to this one will be a part of the Hayley Jane and the Primates show at the Oxbow Music Festival. Learn more and reserve your spot HERE.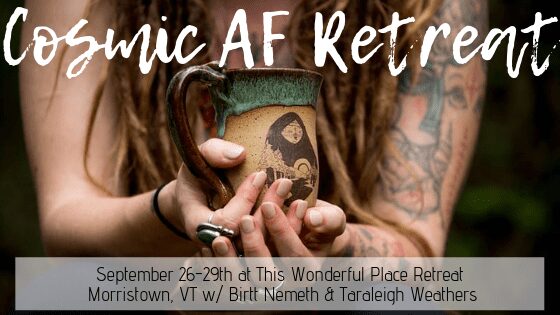 If you are a human who defines themselves as having a body and you're into things that are cosmic af, then this retreat with me and lightworker photographer Britt Nemeth is for you! Learn more and reserve your spot HERE.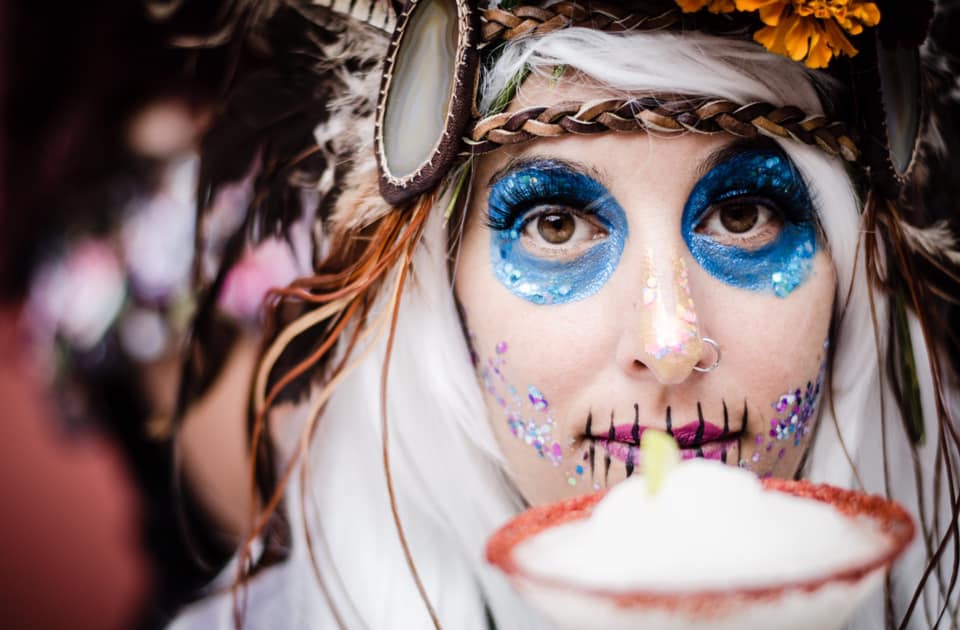 If you're interested in immersing yourself in Mexican culture during the Day of the Dead festivities in a mountain town that's one of the most famous for this celebration, you'll love Eat the Peach Travel's tour to San Miguel, Mexico. I'll be there this year teaching yoga and bringing you to the best local music spots. To learn more and reserve your spot, go HERE.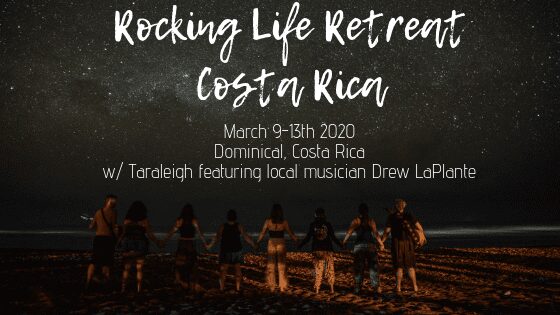 If escaping the cold and running off to Costa Rica with a bunch of live music fans sounds like something you'd like to do, this retreat might be something you'd like to go to. We'll also be doing yoga, going on awesome excursions, playing in waterfalls, watching sunsets, frolicking in the ocean, dancing around bonfires on the beach, watching sunsets, healing ourselves with sound, eating incredible food prepared for you by kitchen witches and going to local venues to rock out to music. Learn more and reserve your spot HERE.
I hope to see you everywhere!!! If you have any questions, please don't hesitate to contact me HERE.
The music lover in me sees and honors the music lover in you,