Live music is pretty much the most interesting and exciting phenomenon that has ever existed in my world. If my favorite band was playing halfway around the world or there's a festival lineup that made my heart flutter just reading all about it, I'd do whatever it takes to make it happen. I'd spend all my money and use up all of my vacation time and to me, it would be totally worth it. If some of your favorite nutrient dense foods are Phish, Red Hot Chili Peppers, Cake, Meat Loaf, Leftover Salmon, String Cheese or Black Eyed Peas with Salt-N-Peppa, then you know how important of a food group music is.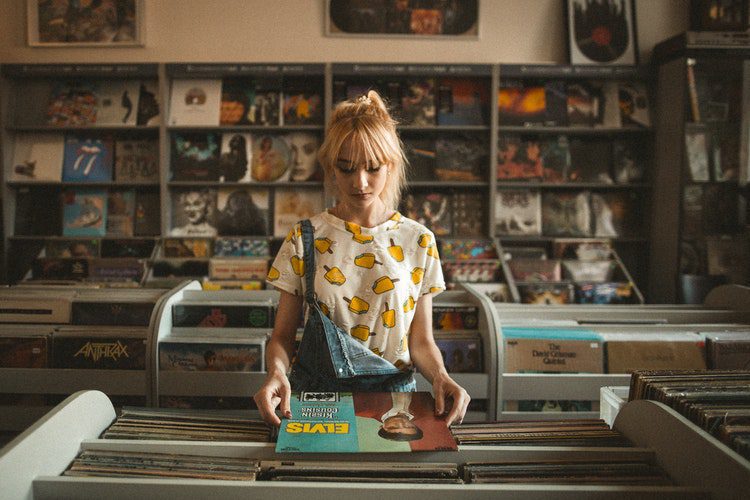 I studied Holistic Nutrition at the Institute of Integrative Nutrition and during my schooling I learned about Primary and Secondary Foods. Primary food is more than what is on your plate. Being in a healthy relationship, moving your bod on the reg, having a career that you feel passionate about and a spiritual practice are all important to satisfy your hunger for life. When your primary food is balanced, your life is what is feeding you, making what you consume secondary.

It's like when you were a little kid and you were playing and someone called you in to eat dinner, but you totally forgot that it was dinner time and you wanted to keep playing. Supper was the last thing on your mind. This occurred because you were filled up on primary food.

As an adult, I experience the same thing when I'm experiencing music.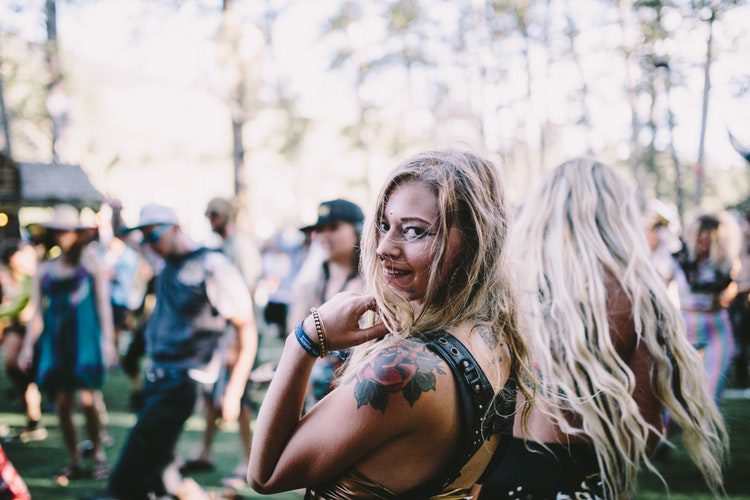 The IIN website states, "Sometimes we are fed not by food but by the energy in our lives. These moments and feelings demonstrate that everything is food."

If you look at everything as nourishment, you can see just how important going to see live music is. One show can fill your cup for a long time. What I'm here to help you with is keeping that cup from emptying while you're at home and the best way to do that is to find ways to maintain that live music magic and infuse it into all the areas of your life. Take that fire that was lit within you when you were at the show and use it as motivation to cultivate a healthy mind, body and soul.

I found this to be incredibly difficult to do until I named all of the feelings I felt when I was at a festival or a show and used them to keep me on track with my healthy lifestyle. For me when I'm at a show I feel present, expressed, blissed and connected. Once I was able to put a name to the feels, I was able to use those feelings to motivate me to cultivate the healthy mind, body and soul I desired.

Here are some examples of some of the activities I do to channel my live music feels in such a way that it keeps me motivated to be the healthiest version of me:
Feeling present

Meditation

Sitting in silence for one or more minutes allowing your thoughts to come and go like clouds in the sky without going with them or attaching meaning to them. Sitting with whatever is. Meditation is a practice and if you feel like you aren't good at it or can't do it, then it's likely that it's something that you need to try again. It's like going to the meditation gym. Don't expect to be able to bench press 100 lbs on your first day. Start with a one lb dumbbell. I teach a how-to meditate class in the Rocking Life ONLINE sampler pack. If you're not on the FREE waitlist, you can join to get that class HERE.
Guided meditation. As part a member of Rocking Life ONLINE (doors are opening in a few days so watch your email), you'll get one new guided meditation a month. Yay! There are also a ton of them available online. My favorites are on Spotify and on the Insight Timer App.

Breathing

I am aware that breathing is something we're doing all the time and that we don't have to do anything in order for it to happen. Your body is a wonderland! 🙂 Something I like to do when I'm feeling not so present is to place my hands palms down on my chest, listen to my heart beat and then take three deep breaths. This only takes a couple of seconds, but it sends me right into the present moment.

Yoga

Focusing on your breath while moving your body is an excellent vehicle to get to Present Town in. As a member of Rocking Life ONLINE, you'll get a yoga class taught by me each month to practice with.

Chewing your food

We all chew our food, but how often do you actually pay attention when you're doing it? Next time you eat a meal, notice how the food tastes, how it feels in your mouth, what does it smell like and what sensations do you feel when it's going down your throat.

Feeling Expressed

Write it down

Getting all the things out on paper is an excellent way to express yourself. Often times there's stuff you might be afraid to say out loud that will come out in your writing. No one is reading it, so let it all out. You can even burn it after. I like to set a timer for five minutes. I keep writing no matter what. If I don't know what to write, I'll keep writing the same word or write the words, "I don't know what to write." Usually the flow comes pouring out shortly after that.

Say it out loud

Call or write a letter to a friend or family member and express your love for them.
Pick some mantras or write your own and speak them. Doing this in the mirror is quite powerful.

Express yourself with your dress

If you have a job where you can't wear a bear suit or dress head to toe in sparkles, try putting on something under the surface. Tie dyed undies, fun socks and not-as-obvious accessories are wonderful ways to express yourself.

Feeling Blissed

Listen to your favorite artist or live show when doing your every day activities. Some of my favorite venues are the shower, the kitchen, the car and the bathroom.
Consume foods that are whole and natural. You may feel the bliss immediately after downing a green juice because it's a super high vibe drink, but often times this one takes longer to feel the long-term effects. Keep at it and try to always choose food that you know will do your body good.

Move your body

The post workout high you feel can be compared to the post show high and I freakin love that feeling. When I'm not feeling motivated to exercise, I remember that when I'm done, it'll feel so good just like it does at the end of a concert. Every month, members of Rocking Life ONLINE will receive a new Super Fantastic Fun Workout (High intensity interval training mixed with yoga and dance). I made a sample five minute core class and if you are on the waitlist, you'll get that class for free. You can get on that list right HERE.

Feeling Connected

Smile at strangers

When I'm at a show, I look folks in the eye and the edges of my lips turn upwards There's big magic in sharing a smile with someone. I bring this magic home with me and smile at people all the time. Sometimes they smile back. Other times they ignore me and look away and then there are the times I get the death stare thrown back at me. I still smile and attempt to connect with people. It just feels good even if it's not reciprocated.

Focus on your breath

That activity I told you all about in the present section of this post is also something I use when I'm feeling disconnected. Feeling my heart beat under my palms knowing that everyone who is alive on this planet right now's heart is also beating makes me feel super connected to others. Sometimes I think about a loved one or a show friend's heart and I'll picture my heart beating with theirs. It's a really nice practice if you're ever feeling lonely.
I hope this helped you to find ways to fill up your plate with all of those delicious primary foods. When music is on your plate and your soul feels nourished, you'll make healthier choices.
The doors to Rocking Life ONLINE will be opening early next week and if you'd like to be the first to know about it, all you have to do is enter your email address HERE.

One big reason you'll want to be the first to know is that the first 25 people to become members get a signed copy of my book, How to Rock Your Life: Maintain the Magic of Live Music in Your Everyday Experience for FREE. Yay!
The magic and music lover in me sees and bows to the magic and live music lover in you,