During the times in between shows and festivals when I was at home, I would put a ton of attention on everything I consumed. Before I made a purchase, I considered the impact of what I wanted to buy had on not only my body, but on the world too. There's no way that I'd ever buy a banana, a chocolate bar or coffee that wasn't fair-trade certified. I put fruits and vegetables back on the shelves that were sprayed with pesticides. High fructose corn syrup was something I avoided like the plague. Reading every ingredient on every label of anything I ever bought was a practice I was pretty strict about.
Until my feet were planted on festival soil.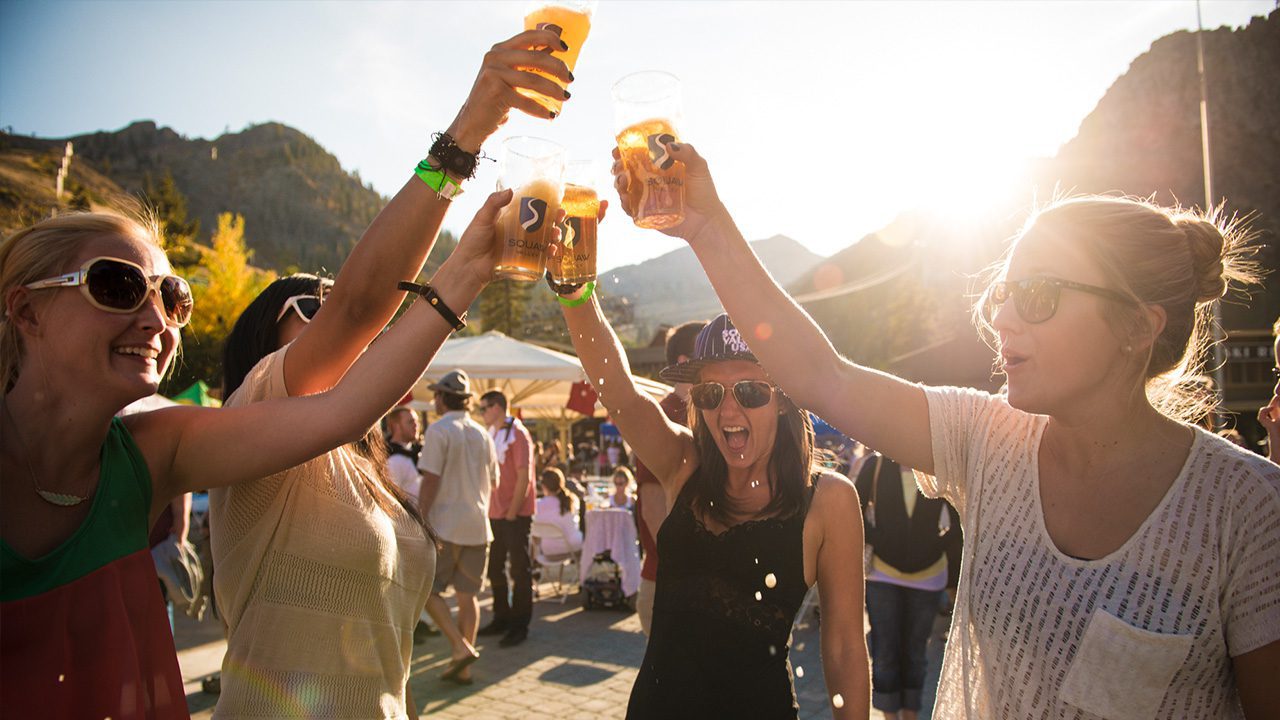 Photo from the 29th Annual Foam Fest at Squaw Valley
For some reason I'd totally forget that what I consumed on festival grounds had an impact too. Guzzling rum punch full of red #5, doing drugs where people get murdered on the reg in the production and transporting it to this country, eating foods fried in GMO soybean oil that contained factory farmed meats and dairy and chugging beer after beer in one time use cups without ever once considering what was in any of it.
What the actual f*ck was I thinking? Actually that was the problem. I wasn't thinking at all. I was just doing.
I know how that happened to me too. Festivals used to be one of the only times I truly lived in the moment. Never did it cross my mind that tomorrow or the day after that mattered. It was all about the present and I tossed all my morals into the wind. Forgetting that every single thing I do has an impact whether it's at a show or at home, I was harming the planet one plastic cup of chemical laden beer at a time.
Conscious partying doesn't end with you. I mean, most things in moderation are ok and if you don't put a crazy amount of toxins in your body, you'll probably end up waking up feeling pretty good. Of course, everyone's bodies are radically unique and react to things in different ways. Brussel sprouts make one person feel amazing while another person who consumed the exact same thing can't stop farting.
If you're serious about being a conscious party animal, you must think about how the things you do and consume have an impact on Mother Earth.
Today's post is all about beer and how they aren't all created equal. Here are some disturbing ingredients that are in some of the most popular brews.
GMO Corn Syrup
GMO Corn
High Fructose Corn Syrup
Fish Bladder
Propylene Glycol
Monosodium Glutamate (MSG)
Natural Flavors
GMO Sugars
Caramel Coloring
Insect-Based Dyes
Carrageenan
BPA
Eek!!!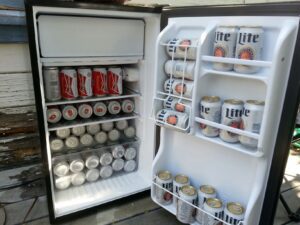 Here's a list of some of the top offenders who use ingredients in their beers that are harmful to our bodies and planet.
Budweiser
America's favorite beer is made with genetically modified rice.
Corona Extra
Those commercials always make me feel like drinking a Corona is like sipping on a piece of paradise. The problem is that it's made with genetically modified corn syrup.
Miller Lite
It's Miller Time! Nope. It's more like GMO time with GMO corn and corn syrup.
Michelob Ultra
Advertised as a healthy low calorie alternative to regular beers, but the problem is that the reason it has less calories is because it contains a genetically modified sweetener called dextrose.
Coors Light
This one has GMO corn syrup in it too. Boo. Hiss!
Pabst Blue Ribbon
A beer that is wildly popular among the hipster crowd, but it's not very hip with GMO corn and corn syrup in it.
If one of those is your go-to beer, you may want to consider switching it up to a brand who doesn't use GMOs and artificial flavorings in their recipes. And there are a ton of them!
Newcastle and Guinness both used to have suspect ingredients in them, but their customers spoke and they listened by eliminating them.
Basically, your best bet when it comes to beer, is to find a microbrewery you can trust. It may cost more, but it's worth it. Cut down on quantity and focus on quality. Cheap beers are cheap for a reason.
Some GMO-Free Beer options: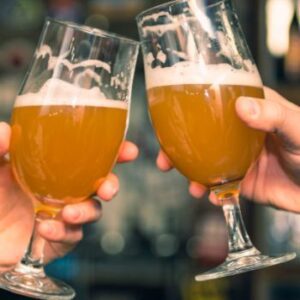 Fiddlehead
The Alchemist
Founders
Dogfish Head
Brooklyn
Samuel Smiths – Samuel Smiths Organic Ale
Sierra Nevada
Shipyard – Summer Brew
Fat Tire
Saranac
Lagunitas
Long Trail
Heineken
Amstel Light
Another point to consider is the amount of natural resources and energy it took to put that delicious brew in your hands.
From the Lagunitas Brewing Company's website:
With the rise in the number of craft breweries, so does the consumption of their main ingredient – water. In fact, brewing beer typically consumes up to ten times the amount of water needed to produce the product.
This has more and more craft brewers looking for outside the box solutions to lower their carbon footprint, energy usage, and water consumption.
Lagunitas Brewing Company uses an EvoVolt Membrane Bioractor (MBR) a state-of-the-art filtration system that removes more than 99% of contaminants which enables the brewery to reuse its water. This saves energy by capturing wastewater and treating it on-site. With the use of the MBR, Lagunitas expects to see a 40% reduction in water.
That's pretty cool! Do you know other breweries that are doing their part to reduce their impact on the planet? Leave a comment.
Vote for what you want with your dollar and make positive changes on and off the concert field. Bring your healthy and conscious lifestyle with you to the festival and inspire others to do the same.
Cheers!
The magic in me sees the magic in you,