I recently completed my 41st journey around that flaming ball in the sky that we worship when it shows itself. After eating 18 oysters and two glasses of rose' the day before my birthday, someone asked me my age. When I said, "41," he almost spit his beer in my face from the shock of what he just heard. He thought I was 28 which makes sense because that's the age that I think I am.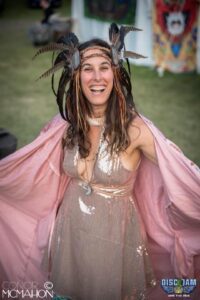 Asking what my secret was I said, "Yoga, smoothies, live music and a little high quality tequila."
As an avid life music follower, some of my friends look way younger than their age and others way older and lately I've been wondering why. We're all going to the same events, so what's the difference? Genetics play a part for sure, but there's more to it. My research has found that it's the ones who consciously party are the ones who are glowing and looking years younger than their ages.
In order to rage it all night with this gang at a festie, my drugs of choice are fair-trade super dark organic vegan chocolate and a cup of black dark roast coffee. If it's a super special occupation and I'm seeing to explore parts of my brain that I've yet to open, you may find a micro-dose of magic fungus pulsing through my body.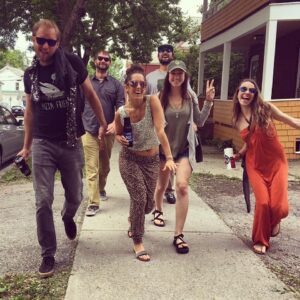 Rocking the live music lifestyle while keeping up my healthy one is my jam. Just because a festival is happening doesn't mean that I'm going to toss all my healthy habits into the wind. My solution? I like to call it conscious partying.
What is conscious partying? It's a tiny amount of good tequila mixed with Spindrift seltzer. It's micro-doses of cannabis and/or psychedelics. It's being high on coffee or mate' dancing to the late night band, waking up to do yoga and napping mid-day. It's normally smoothies, but sometimes a Jerry Roll. It's bringing your crystals with you and taking some time to meditate in your tent before your favorite band goes on. It's equal parts beer and water.
If you're wanting to get down at a festival, but feel good on Monday too, what are your little tricks?
If you don't have any now, what small changes can you make to the way you party so Monday isn't such a case of the Mondays and it feels like Monyay instead?
Leave a comment and let me know.
Frendly Gathering is my next festival. Let's consciously rage it hard!!!
The magic in me sees the magic in you,