"I think if we could have a little bit of this everyday, we'd be in a lot better shape."

Rob Derhak/Bassist for Moe.

"We can! I literally wrote the book on it," I screamed as loud as I could from my front row balcony seat at the Palace Theater on February 24th.
If you haven't gotten your copy of How to Rock Your Life: Maintain the Magic of Live Music in Your Everyday Experience you can get your e-book, paperback or hardcover HERE.
As a live music fanatic, I totally get what Rob is saying. Here's an excerpt from my book How to Rock Your Life where I talk all about the subject of festivaling up your life:
I used to chase the feelings I felt when I was having a live music experience all over the country for just one more taste of the good stuff. Actually, I still travel far and wide to rock out to my favorite bands, but now-a-days there is a big difference. The biggest change I made, was instead of pissing away the present moment waiting for the next show to let the wildest expression of my authentic self out, I let her out (little by little) everyday, all the time, and in everything I did.
Identifying what those feelings were in the first place was where I started. For me, I felt free, wild, magical, in the flow, and blissed out. After naming the feelings, I conjured up a plan to start to feel that way on a daily basis.
I started throwing myself mini-festivals throughout the day. At my mini-festival, there was always music and my body would never stay still. Whenever possible, there was bio-degradable glitter, patchouli, sparkly clothing, and tie-dye. I used to care a flower crown in my purse for the occasion. My favorite venues were the shower, my car, bathroom stalls, the sidewalk, and my closet.
Some more of my top activities that bring out those feelings are writing in my journal, going for a walk, hiking, and yoga.
How do you feel when you are experiencing live music? Name three to five feelings associated with it.
What will you do at your mini-festivals to evoke those feelings?
Leave a comment with your answers.
Do you want to cultivate the festival from within so life can feel more like one big festival? Read the book.
The magic in me sees the magic in you,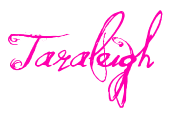 PS Hey NYC! The How to Rock Your Life Book Tour is coming at ya. My first stop is on Saturday April 7th at The Cutting Room where I'll be opening for Hayley Jane and Ryan Montbleau's amazing project Yes Darling. I'll be reading a passage from the book live and on stage. After, I'll be hanging around to sign books just for you. You can get your tickets HERE.
On Sunday April 8th I'll be at the Rockwood Music Hall Stage 3 with my friend Noah Lehrman from 4-6PM. $20 includes signed book, discussion, workshop, concert, & meet + greet!
Limited seating. Get your tickets HERE.
Hey Wild Women! There's still a couple of spots left for the retreat with Hayley Jane and I happening May 10-13th. If this retreat is calling your name, reserve your space HERE. It will sell out any moment now…
Attention songwriters. Stay tuned for an announcement about the retreat with me and Ryan Montbleau happening this June.