I'm so excited about our next guest blogger. Her name is Katie O'Connor and she is an herbal magician. For realzzzzzz. Over a year ago (when I finally realized that dairy was slowly killing me) my digestion and gut health was a disaster zone. Calling Katie up to have her make me a customized herbal blend was a life saver (literally) and I totally blame her for my non-bloated stomach, shiny hair and healthy glow.
Today on the blog, she's going to share with you information on which herbs will set the gearshift for the high gear of your soul so you can rock your life before, during and after the show. You'll feel just like Mr.T must have felt the first time he rode a unicorn. If you resonate with Katie's advice, I'm so excited to share that she'll be leading an online class just for you where we'll dive deep into the world of herbs. Stay tuned for the date and sign up info.
These are all recommendations. You are responsible for your own body and what you choose to put in it. <3 <3 <3
Take it away Katie!!!!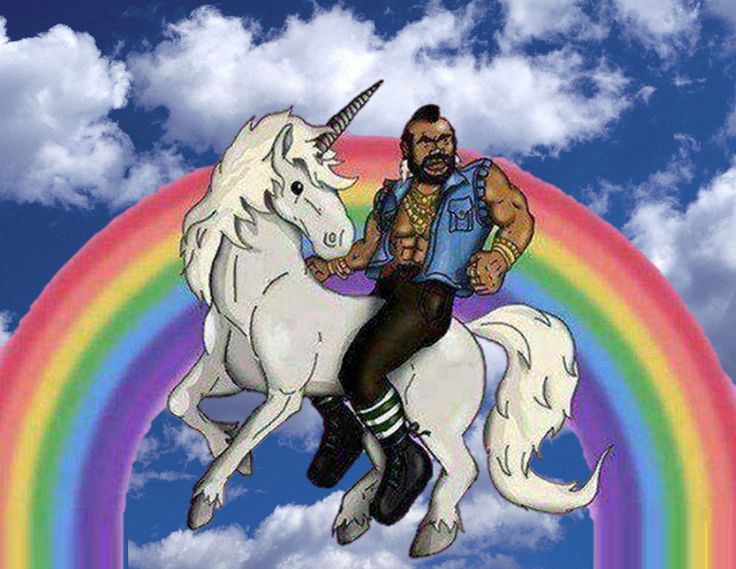 The time has come! What are YOU doing for New Years Eve???! Well if you're a friend or a follower of Taraleigh, maybe just maybe you'll be at MSG seeing the good ol band called Phish. Although I am sadly missing out on the grand event this year, I would still love to share with you some of my top tips for staying healthy and happy pre/during/post show!
Pre-Show Vibes
The key is planning. As much as you may not be someone that enjoys planning-it is smart to get what you need ready before! Here are some things that make the cut for me! And remember, don't overdo it by trying to do too much before the big night (or nights). If you're traveling and visiting another city, yes please do visit friends, sightsee etc, but try to keep it easy and stress-free. You need to save that energy for the show!

Supplements and Beverage Fuel!

Vitamin C is a great one to prevent hangover, and keep your immune system boosted as you dance and party into the night!

If you have time and access to a juicer; go crazy with your fruits and veggies, if not there are plenty of places you can get fresh juice these days; especially in NYC! Some of my faves to add besides orange (the obvious vitamin C booster):

Carrot/apple/ginger

Greens like kale, spinach, celery, cucumber

Adaptogens are another great way to keep your body energized and ward off traveling stress. Adaptogens help boost your body's resistance to physical & emotional stress. Some of my faves are Ashwagandha, Astragalus, Ginseng, Holy Basil, Maca, and

Rhodiola.

Do you usually experience pre-show jitters? You're not

alone. There is a lot of plans to be made and a lot of buzz and excitement in the air. For this I would recommend a couple of things, in addition to the herbs above. One is my signature calming tea; which I call "Peace tea"! It is a blend of:

Lemon Balm

Chamomile

Catnip

Rosehips

If you don't have access to the herbs or don't want to travel with them, you can also find many great anti-anxiety supplements at health foods stores. Here are a couple of my favorites that I never travel without:

Stretch your body! If you can make it to a yoga class before the shows; awesome! But remember don't over-schedule. Doing some stretches in your room pre-show is just as good. Keep your body feeling limber, and your muscles relaxed and ready to go.

Taking time to meditate, or even just some deep breaths to clear your head is also important before going to a show or crowded event. Being around lots of people can be hard for some, so I always take time to do some deep breathing and picture myself being rooted into the earth like a tree. If you're particularly sensitive to crowds or energy; I also recommend visualizing white light or a bubble surrounding your whole body. Keep that bubble around you when you're dancing the night away and ain't nuthin going to break your stride!

Get into the Groove

One of my favorites to take if you're going to be imbibing is called Party-Smart! This is a single herbal pill you take with your first drink and helps prevent nasty hangovers!

http://himalayausa.com/products/formulas/partysmart/

Milk Thistle is another herb that helps protect and detoxifies the liver from the effects of alcohol. The seeds can be chewed or I like to take in a tincture or dried capsules as well.

Turmeric– add to your food, smoothie, or take as a supplement to prevent overall pain and inflammation from dancing, standing, walking, and overindulgence of food or drink.

What can you take if you don't like to drink/are sober? Don't worry! Your natural good vibes and those of others and the music will take you far. You know this! But here are a couple other fun herbs to try to make you feel good. And are great legal options. 😉

Yerba Mate

Reduces fatigue, uplifts your mood

Many people find that Yerba Maté is a preferable stimulant to coffee or tea, with less jitters, and longer lasting buzz.

Damiana

This herb helps to

lift the spirit, help with low self-esteem, and encourages a feeling of well-being. Damiana also has a slight aphrodisiac effect; making it a fun herb for lowering inhibitions and making you feel good! It will also make you giggly and happy.

WishGarden Herbs makes one of my favorite formulas called "Liquid Bliss" that includes damiana and other herbs. This is a description of their product and where to find it:

"

Enjoy a bit of liquid peace and tranquility. This formula contains herbs that nourish your nervous system and support an open heart and your

body's feel-good hormones, helping to lift your mood and increase your sense of connection. It can be used daily or for added support after emotional trauma. It's also fun to share at parties and other social functions. So go ahead and practice a bit of mood yoga"

https://www.wishgardenherbs.com/herbal-remedies/Liquid-Bliss-Peace-Tranquility-3470

Lion's Tail. This is an herb that I just learned about on a recent herb walk but haven't gotten to try myself yet! See her in all her beauty below. So if you decide to try it…let me know how it goes. 🙂

I found this description of Lion's Tail and where to buy it: "Lion's Tail is best smoked with other people for the lively conviviality (laughter and loudness) that it brings. The root tea is also favoured for the hypnotic-like focus it give to fire light or, as some have found, television viewing! With its beautiful orange lion's tail-like flowers, is now seen in many Australian suburban gardens and is more potent when grown in the dry tropics. Lion's tail is a positive alternative to cannabis as a safe, uplifting and stimulating legal garden herbal high.The leaves and flowers are traditionally smoked or chewed on ceremonial occasions, to induce trance-like states along with drumming and dancing. The roots were also brewed as a tea for these occasions. Lion's tail is now a popular smoking alternative to tobacco or cannabis, giving a mild euphoric and uplifting.effect." http://happyherbcompany.com/lions-tail

Show's Over! Now what? Whether you're headed straight to the sack or an after-party I suggest grabbing more of the following before you hit the hay and face the next day. These will help your body recover and be ready to take on the next night of fun!

Magnesium- The same supplement I mentioned above is also awesome for sleep & muscle cramps

Turmeric-load up on more before bed in place of ibuprofen, aspirin, etc.

Electrolytes! I prefer these amazing natural electrolyte powders to power up your water, instead of Gatorade which is loaded with sugar and who knows what else.

Liquid IV

https://liquid-iv.com/pages/shop-all

Post Show/Next Day Recovery

If you're nursing a hangover, fuel up on more of what you've been doing!

Vitamin C

Hydrate with tons of water, coconut water or electrolyte powders. My favorite coconut water is Harmless Harvest. It takes so good!

http://www.harmlessharvest.com/

Make a delicious juice shot to soothe your stomach!

Sip Peppermint tea

Eat Bananas to restore potassium

The After-after-party Letdown

So the shows are over- you've said your goodbyes, you've boarded your plane, got in your car, or already made it back to your bed and under the covers. How do you feel??

If you're still suffering physically; keep doing what you're doing. Stretching your body post show really helps. If you have a foam roller; I really suggest that for rolling out sore muscles and back.

Take a bath with epsom salts or dead sea salts to pull toxins from your body and continue relaxing your body and mind.

Besides the obvious of drinking all the water you can, juicing and prepping some superfood smoothies, If you did consume alcohol, I would load up on more milk thistle. Alcohol is not only hard on the liver, but can interfere with dopamine production and regulation which affects your mood. Milk Thistle can ward off post-show depression and cleanse your liver of toxins in your body.

This is one of my favorite nourishing tea blends! I call it "Nourish Tea." Each of these herbs are full of vitamins and minerals to help restore your body to tip-top shape.

Nettles

Oatstraw

Rose hips

Alfalfa

The show has to end- but your good vibes don't! If you're feeling a little let down and bummed, just put on some music, start reminiscing and be grateful for what you've just experienced!

In addition to the adaptogens I mentioned at the beginning of this article, I recommend making yourself a healthy meal and loading up on omega 3's and heart healthy fats like coconut oil or avocados.

If you're really feeling bummed you can try St.John's Wort or Rhodiola for mood enhancement.

Experience the magic of Aromatherapy to lift your spirits! Create your own "Feel Good" spritzer with Lavender and uplifting Citrus essential oils or an "After Show Energy Cleanser" with Sage or Frankincense.

Take some time alone to breathe, clear and ground. Get outside if you can and connect with nature.. Call or Hug a friend.

BUY TICKETS TO YOUR NEXT SHOW.

Follow Taraleigh (you probably already do) to keep those happy -rock your life vibes going everyday of your life; not just when you're at a show or festival!

Still feeling blue and need help aligning yourself naturally? Ask me about customized herbal consultations, holistic nutrition and supplementation, aromatherapy, tinctures, and tea blends.

Visit me at:

https://www.instagram.com/peace.love.nourish/

https://www.facebook.com/peacelovenourish/
Thank you so much Katie! I'm taking this information with me to the Phish MSG run and I highly suggest you take it wherever you do too. What are your favorite healthy ways to rock the show?
If you resonate with Katie's advice, I'm so excited to share that she'll be leading an online class just for you where we'll dive deep into the world of herbs. Stay tuned for the date and sign up info.
The magic in me sees the magic in you,