Do you crave the freedom to go to all the shows and festivals you want to? Would it interest you to have the abundance to afford to do it? Wouldn't it be really cool if you could achieve all of that by doing something that you love that serves the world? If that brings up feelings, check THIS out.
Years ago I was a HELLS YES to all of that and went for it, but I did it ALL wrong. Working myself to the bone while barely making ends meet, I found myself stressed out and exhausted with no time or energy to go to see live music. I called my friends up crying because I felt so defeated. I didn't understand what I was doing wrong.
The problem? I made everything way to complicated and didn't follow the following golden rules:
Keep it simple.

Entrepreneurs are resourceful and creative beings which is a blessing, but can also become a curse. It's important to discern between what your hobbies are and what your business is.
Are there things you're doing and side businesses that you're starting that are distracting you from the big picture? Is there a way that you can switch up their purpose so they add to your business instead of take away from it?
Stop digging little holes all over the place. Put your focus and energy into digging one giant hole that goes all the way to China and out into the Universe.

 Accomplish one task for each project a day.

I'm up to many different projects on any given day. When I wake up, I look at all the projects and come up with one action step that I can take for each one and make a list. My list becomes "The Things I GET to Do Today List." When I do one thing a day for my business, over time I get a lot done! And I'm never overwhelmed. With this system, I work an average of 1-3 hours a day.

Listen to Phish (or whatever band tickles your fancy and go see them live whenever you can)

When I immerse yourself into a live music experience, it's extremely inspiring. Not only that, but it's a surefire way to get myself out of my head and unstuck. I can't tell you how many times I was trying to force ideas and action steps to happen in front of my computer for hours and hours with no movement. Most of my great ideas happen at shows. When I can't go to a show, I listen to recordings. Sometimes I dance in my office, other times I go for a walk and if I'm really drained, I lie down on the ground and listen.
Most of the connections I've made didn't happen when I was at home. They happened when I was out at a show.
Concert tickets are business investments!

Know who's your friend and who can help you.

It's all about who you know. Look at the network that you've created throughout the

years and don't be afraid to ask for help. Most people want to help. It feels good to do so.

Come up with ways you can foster and love up the community that loves you already even more instead of trying to a new one.

Have fun. 

If you take your business too seriously and never allow for fun, you're likely to burn out. The more fun you have, the more energy you're going to want to put into it.
If there are tasks you need to do that aren't fun, ask yourself how you can make them a little more fun. If it's impossible, can you delegate? If not, do something fun first before tackling the not so fun stuff.
If you have a business idea or need help with your existing business and what I shared resonates with you, you'll totally LOVE Rock Your Business. 

Rock Your Business is a 4 week support and mentorship group for 10 live music lovin entrepreneurs, people who want to be entrepreneurs and/or anyone with an idea. If you want epic amounts of support, a sounding board to bounce ideas off, inspiration from some super special mentors (Eric Gould, Tony Scavone, Katie Wilson and Dan Weathers) and accountability to actually do the stuff you say you are going to do then you'll fall in love with Rock Your Business. If you join us by tomorrow (Wednesday Oct 25th), you'll be invited to the pre-show which includes some extra time in the Facebook Group and a video conference call with me. 
If the thought of being a part of a group of amazing 10 people who all have the desire to rock their businesses sounds exciting to you, follow this LINK to join us. There are only a couple of spots left! If you have questions and want to chat with me, send me a message HERE. 
Here's what Leah had to say about Rock Your Business:
I was divinely presented with the opportunity to participate in Taraleigh's program at just the right time. It really helped me to move forward with my business idea for a festival for families of kids with special needs.
 I was so grateful to be a part of the program because I work really well when I am accountable to others and have people to bounce ideas off of. This program was perfect for me because it connected me with like-minded people who acted as my support system and it helped me think about growing my business from a spiritual perspective. I was reminded how important it is to trust in the process and go with the flow through various conversations and activities.
And the people Taraleigh attracts are all SO awesome!
Get access to the pre-show, learn more and reserve your spot (only a few remain) right HERE.
The magic in me sees the magic in you,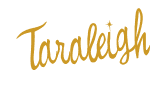 PS
If you love the Simple sunglasses pictures above check out http://www.shopbabacool.com