Hey folks! My name is Cari and I've teamed up with Taraleigh to bring you a holiday gift guide like no other. This is me and my husband and that is our booth behind me. We run Hooked Productions and if you've been to a festival in the last 16 years you may have seen us or our booth somewhere along the way.  
I've spent most of my adult life designing our clothing line and selling it at music festival. It gives my family the chance to travel and live life in the sunshine(most of the time) with music and friends while meeting a lot of really amazing people. I'm a huge fan of so many of my vendor friends that I've put together a festival lover gift guide just for you.
One of my favorite things to do at festivals besides see music, is check out all the cool artists and crafters that set up booths. I pick up all sorts of things for gifts during the summer to give to people at Christmas, but a lot of those people have online shops as well.
So here are a few folks that do rad things that make great gifts. You'll also be supporting the artists and makers in the music festival scene.

Tarpestry

 This thing is great and so unique. It's a tapestry and a tarp combined. Brilliant! We use them in our booth, in the concert field, campsite, beach and at our kids soccer games. Waterproof and cool. To top it off these folks are super awesome people.
Twisted Bliss  

These guys have a great selection of wire wrapped & hammered silver  jewelry and crystals (and it is super affordable). From my own experience I can tell you that their jewelry makes people happy.

Phil Kutno

Phil has a brand new website so I'm really happy for him and his experiment in  cyber space. Phil has been drawing and painting musicians for 30+ years.  He has everything from large paintings to small pencil drawn artist sketches and some pretty wild collages.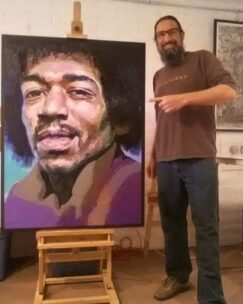 New World Glass

 

These guys celebrate their love of music through their hand crafted glass and metalwork. This husband and wife team from the Poconos create glass and metal jewelry with themes of nature and music. They also make home decor items such as hand blown jellyfish themed ornaments. They always have something new and unique!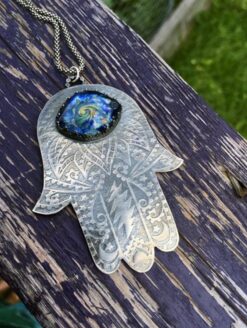 Katie Did It

 Katie is a glass ninja who makes everything from wall hangings to earrings. Her booth is always full of light and beautiful glass.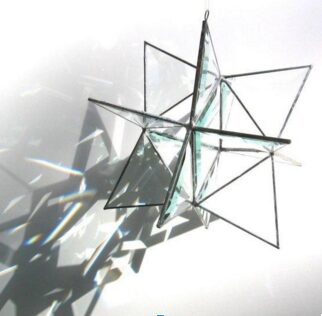 SAW Family Creations

  Speaking of Christmas ornaments, Dave and  Shannon bring the Christmas spirit to every festival. There are not many people you see wearing a Santa hat during August . They make their ornaments out of recycled Christmas trees. Get yourself a traditional pickle ornament or some GD love for the tree.
Nomadic State of Mind

 Chris is one of the greatest guys I know and he makes some pretty cool shoes too. He travels the globe chasing summer and selling his sandals wherever he goes. He's probably best known for his JC Sandals and Saturday night costumes, but I personally am a huge fan of his flip flops.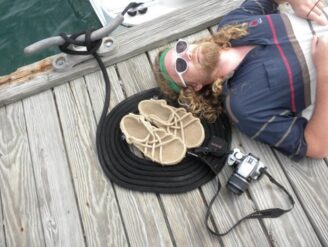 Mountain Metal Arts  

Scott makes wall art using recycled metals in many themes including music and nature. I've given and received his pieces and they always make great gifts.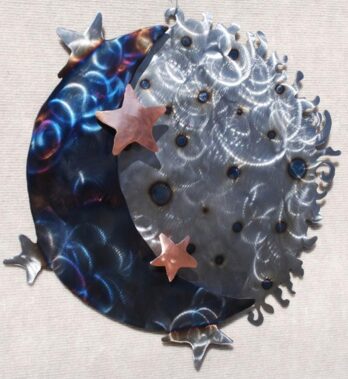 Emerald Rose Gifts

 

They don't have much of a website, but they do have the cutest shop ever located in Bristol, VT.  The quirky shop is worth the trip. The owners travel the world and bring back some of my favorite jewelry and worldly treasures. They also have great cards, Bread & Puppet artwork, clothing and even some toys.
Little Hippy

 Looking for something for that little rager in the family?  Check out Taylor's work and her clothing line for the littles. She also just released a line of Christmas cards that are all Grateful Dead inspired!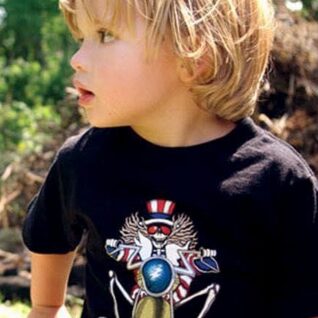 Sunshine Silverwear  I first met Erin about 8 years ago in a freezing cold lot outside a show and bought a spoon ornament from her. Now she has busted onto the festival scene and makes an eclectic mix of eco-friendly jewelry for men and women. She uses items that in a former life were mundane and turns them into something magical! A helping of creativity and a dollop of thinking outside the box is what you'll find in her booth.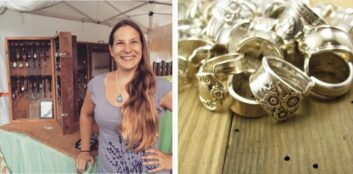 Andremi Designs

 Andres makes beautiful leather utility belts, bracelets and purses. Every piece he makes is a wearable piece of art. He not only makes beautiful things, but he adds some spice to vendor row and keeps us all on our toes.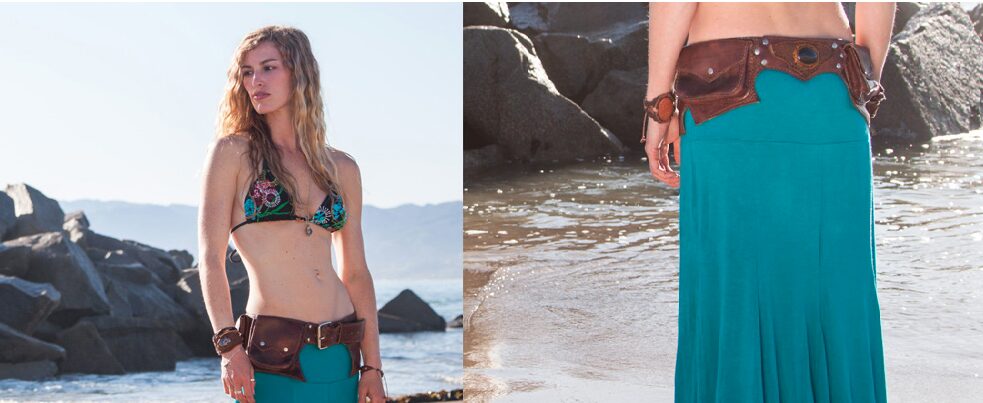 Everyone's Drumming

 Remember that Saturday night you sat in that booth till 2am playing a drum in a raging drum circle? It was probably at Everyone's Drumming booth.  Nathaniel has been a drum maker for 20+ years . Based in Putney, VT.

Hooked Productions

 One of the great loves of my life is this business.  We make a line of sustainable  apparel here in the USA and also have a line of hoodies, hats and GD inspired shirts. We've spent our lives making clothing inspired by music, travel, experiences and passions.  

Last but not least always consider giving the gift of music. Whether it's an album from your favorite band or tickets to the local joint or festival it makes a great present.  Music is always a good idea.
There are so many talented folks in every one of those booths you see at festivals. We all do it because we truly love it.  Think back to last summer and all those cool creations you encountered.  Look at those stickers and business cards you picked up and consider maybe supporting any one of them this season.  These are just a few of my personal favorites. Hope you enjoyed my little list. Happy holidays everyone!
Live the Life you Love,
Cari
PS from Taraleigh <3
Experiences make great gifts (for other live music fans and yourself)! Here are the amazing adventures and retreats I've got lined up for you all happening this winter. Extensive payment plans available. Don't miss out on what is sure to be a real good time.
The Sweet Ass Retreat An intimate retreat for ladies with private yoga taught by me, epic dinners, meditation, smoothies, chocolate, wine, tea, aromatherapy and a special house concert just for us with one of my favorite people in the world. Limited to 6. January 23-25th in Burlington, VT
Rock Your Life Retreat Peru  A plant medicine adventure including a trip to Machu Picchu, one on ones with a shaman and me, private yoga, all lodging, transportation once in Cusco and most meals. Feb 16-March 2nd
Rock Your Life Costa Freakin Rica Adventure A trip of epic proportions for live music adventurerers. Including surfing lessons, zip lining excursion, hikes, waterfalls, sunrises, yoga, meditation and private intimate concerts by the one and only Ryan Montbleau each night. All lodging, workshops, concerts, excursions, breakfasts and dinners included. Montezuma, Costa Rica March 13-18th
Let's talk! Send me a message HERE and let me know if you have questions or you're interested.
The magic in me sees the magic in you,