"The constitution only guarantees the American people the right to the pursuit of happiness. You have to catch it yourself."
~Benjamin Franklin
I was pacing around my not so big house in Bernie Sanders home state of Vermont the night of the 2016 presidential election. Results were pouring in and I drizzled crazy glue into my eyes and pressed them against the flatscreen television in my living room. Ok, I didn't actually do that, but even though I had never been that interested in politics before, I was so obsessed with what was happening, it felt like my eyes were going to be permanently attached to the television for all eternity.
The man who was elected to be the President of the United States, spewed outwardly racist and sexist remarks, threatened to deport people that followed a religion he obviously doesn't know much about, bragged about not paying taxes, bullied his opponents and was caught in so many lies I don't even know how to count that high to get votes. How did this happen, how did we get here and what do we do now?
It's a freakin crazy planet we call home. This world is a crazy place and has been way before this man became our President. Bad things have been happening all over the world all along. Right now, someone is raping, pillaging, lying, cheating or stealing. People are getting sick and some are taking their last breaths here on earth. It's easy to get stuck in the whirlwind of fear and have it take the reins over your thoughts.
BUT…The world has always always been a beautiful place. Good things are happening all across the planet at any given moment. Your focus might be drawn to what's wrong with people today, but realize that right now, people are committing all kinds of acts of kindness. Millions of miracles are happening. For example people being conceived and born as you are reading these words.
I have fallen prey to thinking everyone is bad and out to steal from me, lie to me, hate on me, exclude me and take advantage of me. My ego and my deep dark fears have told me many things like that, but they are not where the truth lies. The truth hangs out in my heart. Whenever I get caught up in victim hood, I always ask my heart what's up and the answer is always the same.
Love, love, love and then love a little more.
I know it ain't always easy, but the more you flex your love muscle, the stronger it will get. The stronger it gets the more your world will shift from shit to sparkles.
Speaking of shit…here's a parody video of Justin Bieber's Love Yourself written to my ex-lover dairy. Feel free to share <3
The magic in me sees the magic in you,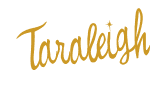 PS
Want to learn more about the retreat and adventures I'm hosting happening this winter? You're in luck!
The Sweet Ass Retreat (An intimate retreat for ladies with private yoga taught by me, epic dinners, meditation, smoothies, chocolate, wine, tea, aromatherapy and a special house concert just for us with one of my favorite people in the world. Limited to 6. January 23-25th in Burlington, VT)
Rock Your Life Retreat Peru (A plant medicine adventure including a trip to Machu Picchu, one on ones with a shaman and me, private yoga, all lodging, transportation once in Cusco and most meals. Feb 16-March 2nd)
Rock Your Life Costa Freakin Rica Adventure (A trip of epic proportions for live music adventurerers. Including surfing lessons, zip lining excursion, hikes, waterfalls, sunrises, yoga, meditation and private intimate concerts by the one and only Ryan Montbleau each night. All lodging, workshops, concerts, excursions, breakfasts and dinners included. Montezuma, Costa Rica March 13-18th)
Let's talk! Send me a message HERE and let me know you're interested. Everyone who reaches out and sends me a message this week and decides to join me (even after this week) gets a free pair of fun socks sent to your door and a free one on one magical manifesting unicorn coaching session with me (Facetime/Skype or phone).