Social media has been extremely interesting lately. It seems everyone has a very strong opinion about what is going on in the world, what is the right and wrong way to grieve what's happened and what the best course of action is now. It's really easy to get lost up in there. I'm very sensitive to energy and scrolling my Facebook feed had me feeling a lot anxiety from many of the posts that I read that came from a place of fear. From fear comes hate and that scares the sparkles out of me.
I had to step away for a moment and catch my breath.
After I took a moment, I remembered that no matter what the question is or what's going on the answer is always love. No exceptions.
Photo by Britt Nemeth Photography
When I'm looking at any situation I ask myself, "What would love do?" Lately these are the answers I've been hearing.
Love would never turn it's back on another human being.
Love would never seek revenge.
Love would never hate.
Love would allow you to feel all the feels without judgement.
Love would allow you to grieve in whatever way is best for you.
Love would encourage you to shine.
It's almost feels easier to hate and seek revenge, but that's never the best course of action. The best thing we can do for the world right now that is beaten up and bruised is to love. It takes time to heal all wounds especially when more and more events keep on happening that is hurting deeper and deeper. Basically…we have a lot of loving to do.
What can you personally do? 
Smile at a stranger.
Donate to refugee resettlement programs.
Dance.
Volunteer.
Get out in nature.
Express gratitude for all the beautiful things happening in the world.
What ways do you feel personally called to raise the vibration of the world? Let's inspire each other with love and awesomeness. Share your ideas below.
The awesome in me sees and bows to the awesome in you,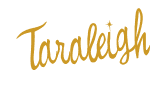 PS There are only seven spaces left for Rock Your Life Retreat Costa Rica with me and Ryan Montbleau. We will be raising the positive vibrations of the world big time at this retreat. I would love for you to join us. Get more info and sign up here >>>Rock Your Life Retreat Costa Rica.