This weekend I learned it's time to stop pretending that I'm not a powerful leader. Even though I have been leading programs, retreats and day long events for awhile now, I felt as though I was wearing a leader mask because admitting that I was actually a leader was petrifying. I co-led a retreat for the people who participated in my Rock Your Life Mentorship that felt called for an in person experience. We met at a house that we rented on Lake Erie in a town that none of us had ever been to.
All weekend long those beautiful folks who were in attendance  expressed their thanks to me for bringing them all together, for creating a magical safe space for them to explore their true authentic selves and for allowing others to take the lead and shine their lights too. At first I was down playing the gratitude from them saying things like, "I didn't do anything" or responding with a "thank you" instead of a "you're welcome" because I was afraid of sounding conceited or full of myself. Who was I to take responsibility for any of that awesome?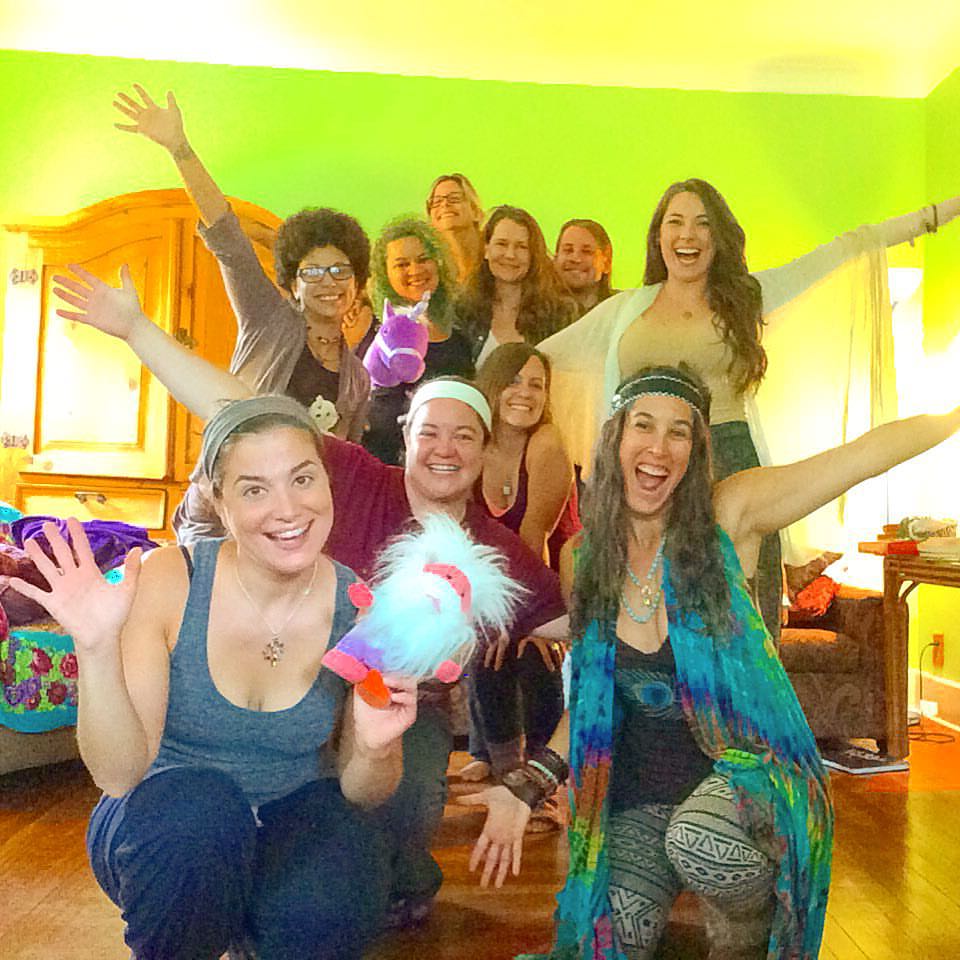 The truth is I couldn't have done it without everyone who was there, but the other truth is that they wouldn't have been there dancing wildly to Real Morning Party by Marco Benevento during our morning ritual workshop if it wasn't for me.

Stepping into your power is one thing. Admitting that you stepped into your power is another. It's way scarier.
Here's my confession: I am a magical safe space holding beast of a leader and I'm so grateful!!!!!!!!!!!
What's your confession? Share by leaving a comment. I would love to celebrate your truth!!!
The next round of Rock Your Life Mentorship is starting soon and if any of the stuff I wrote today or have written in the past strikes a cord with you, I would love to chat with you about participating in my super awesome fun program. I have a limited number of VIP and ALL Access passes available. Fill out this application and we'll schedule a mini magical musing session. If you have a friend that this program would be perfect for please share this with them. <3
Here's what Sara Soulman had to say about it.
"When I first started the Rock Your Life Mentorship with Taraleigh over a year ago, I knew it was going to change my life – and I was right! It gave me so much momentum toward by dreams, helped me realize my true potential as a teacher and leader, it helped me do all the things I was scared to do and allowed me to stand up and authentically shine. If you are ready to step into your power and shine like you were born to do…. check out this mentorship program!"
…and so it is. I'm so excited to talk to you!
The awesome in me sees and bows to the awesome in you,