I wrote about this topic when Phish was playing in Las Vegas for Halloween and I had chose not to go. I had a case of FOMO (fear of missing out) that I shifted into JOMO (joy of missing out). I'm feeling that nasty FOMO sneak up on me again as the Grateful Dead with Trey Anastasio from Phish are doing their Fare Thee Well shows in the windy city.  I consciously and intentionally decided to go to the Finger Lakes to hang out with my husband's amazing family for our annual forth of July celebrations. I feel really good about my decision, but after turning on my phone and seeing status after status of so many of my friends starting their journey to Chicago I started to feel a little bit of FOMO.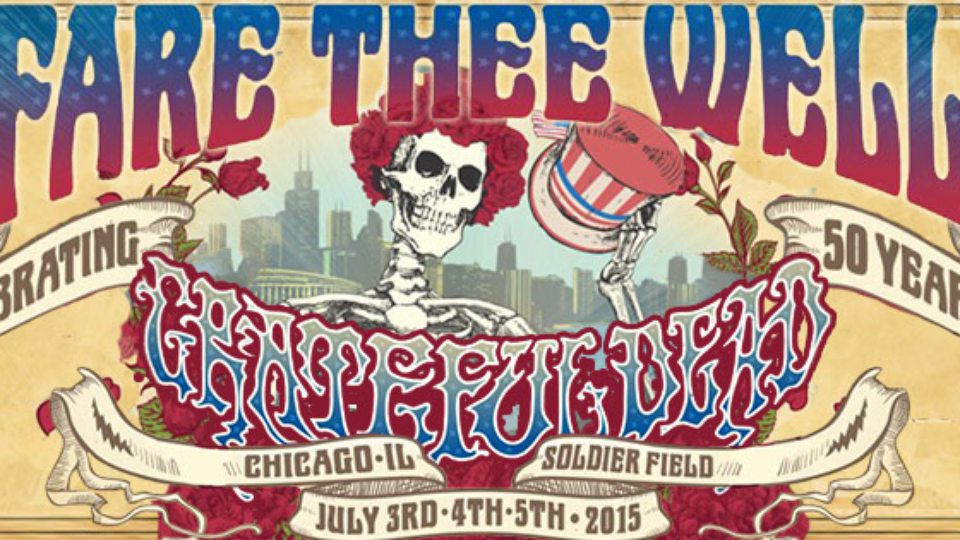 There are three ways to react to a situation as serious as this one:
I could put down my phone and celebrate my decision.
I may feel regret and question my choice.
I might start sweating from anxiety and grief because my life is boring and I'm potentially missing out on the most amazing experiences of my life. I could be so distraught that I decide not to go to the Finger Lakes and cry myself to sleep.
What would you do? If you answered number 1, your mental health is in impeccable shape. You are free from the insecurities that most humans with an ego have. You've done the soul-work and you can stop reading this blog right now because you're all good!
If you answered numbers 2 or 3 you are suffering from this syndrome and it's serious. It's called Fear of Missing Out Syndrome (aka FOMO.)
The good news is there is a cure for FOMO. Phew!
The first step is acceptance. There is only one of you and if you tried to cut yourself in half you would not survive the surgery. You can't always be doing the most exciting thing at every single moment of every single day. You wouldn't want to anyway. It's exhausting to be the most interesting person in the world all the time.
The second step is knowing that when it comes to suffering from FOMO, you can't win. Chances are the person you are jealous of who is sharing all the exciting things they are doing are also suffering from at least a little bit of FOMO themselves. If you are working that hard to show everyone how awesome your life is, it's possible that your need to do that might be fueled by your own FOMO.
The third step is to admit that your FOMO is not your phone or computer's fault. It existed years ago when we didn't get invited to the popular girl's birthday party and even before that when we weren't picked to be a gladiator in ancient Rome.
The forth step is to acknowledge that it's ok to experience a little bit of FOMO. A little bit of FOMO never hurt anyone. It's important to get it under control so it doesn't ruin your own good time. It's not going to be easy. I'm suffering from it a little bit myself right now. As I see all of the pictures of the raging good times so many of you are having without me I will probably feel a little left out and that's ok.
Instead of focusing on what I'm not doing and what I'm missing out on, I'm going to shift it. I'm going to tell my FOMO what's up. 
"FOMO, I hear ya sister. This weekend is going to be amazing because I'm here and I'm awesome! I'm going to rage it with my family at the Finger Lakes and have the best time ever. Thank you for trying to protect me from feeling left out, but I don't need that protection anymore. I've got this."
When you acknowledge your thoughts and feelings for what they are, remember how awesome YOUR life is and then finally let that un-serving thought know you no longer need it, you've unlocked a powerful tool that can kick any form of FOMO in the ass.
And then you might even feel some JOMO (joy of missing out)!
Are you suffering from FOMO right now? How are you going to tell FOMO what's up? Please share what you said to your FOMO and what you are up to if you're not going to Chicago this weekend in the comments section below.
The awesome in me sees and bows to the awesome in you,