It's Tuesday and that means that you are about to catch a glimpse into my wild and whacky world. One thing that happened is that I was nominated for a Seven Daysie award for the best social media personality. Woohoo! The funniest part about that is that one of my opponents is Presidential Candidate Bernie Sanders and he endorsed me. OK maybe I made that part up, but I had to because of this…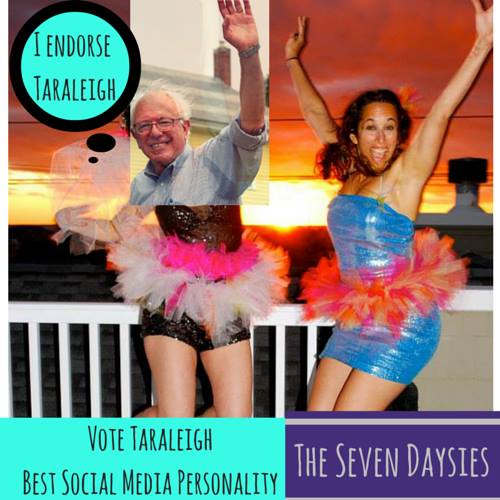 You can vote for me by following this >>>link. My category is number 10!
In the video I shared that I'm doing a contest where you can win two weekend camping passes to Gathering of the Vibes! Woohoo. All you have to do is go to my fan page which is located >>> here. Take a picture of yourself with a sign that says, "I love Gathering of the Vibes because…" and finish the sentence. Be sure to tag my fan page and Gathering of the Vibes. Ask your friends to like your picture. The picture with the most likes by July 6th will make it to the next round. Good luck!!!!!
Have a great Tuesday!
The awesome in me sees and bows to the awesome in you,